Mon., Jan. 10, 2011
Ed reform plan to focus on teacher performance pay, more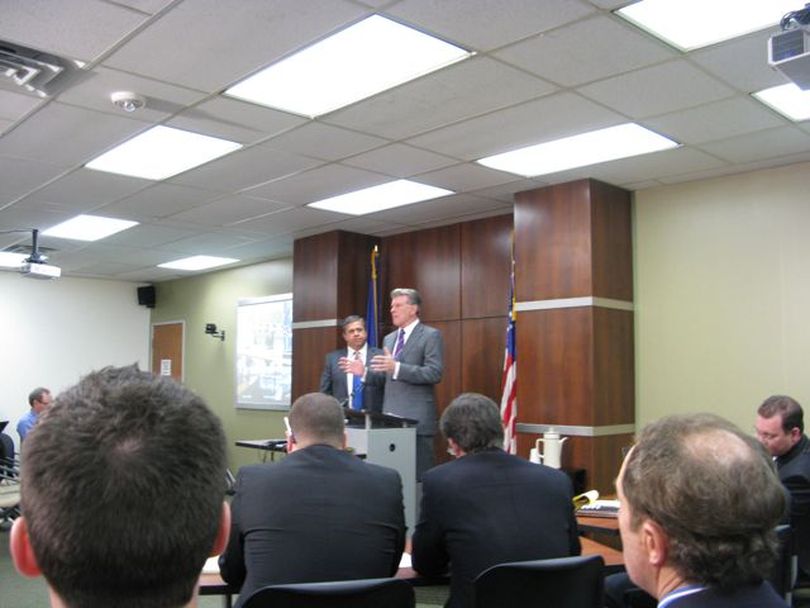 Gov. Butch Otter and state Superintendent of Schools Tom Luna say Luna will unveil a big new education reform plan to a joint meeting of the House and Senate education committees on Wednesday, but neither would give details in their joint news conference this afternoon via the Idaho Education Network. "It's a comprehensive change in the way we spend the money we have," Luna said. Otter reiterated his support for a pay-for-performance plan for teachers. "That is going to be our focus, and that is rewarding the best teachers that have the most success with those students as they exit those classrooms," he said.
Luna said, "This is very comprehensive plan. It's far greater and it touches far more bases in education than just pay for performance. We can teach more kids at a higher level with limited resources and pay for performance is just part of that."
He said, "Basically we have three choices: We, we can continue to cannibalize the system that we currly have, which means more furlough days, less instruction time for students who struggle, no money for technology ... that's the first option. Second option is we can raise taxes so that we can fund the current system that quite frankly nobody has been satisfied with the results that we've been getting from the current system. Or you can change the system to a system that is student-centered and focuses on teaching more kids at a higher level." He said, "Those details will be coming out Wednesday morning."

Otter said, "I totally agree with Tom - we've got three options and I like the final option the best."
---
---