Thu., March 10, 2011
Right-to-Farm bill passes House, 57-11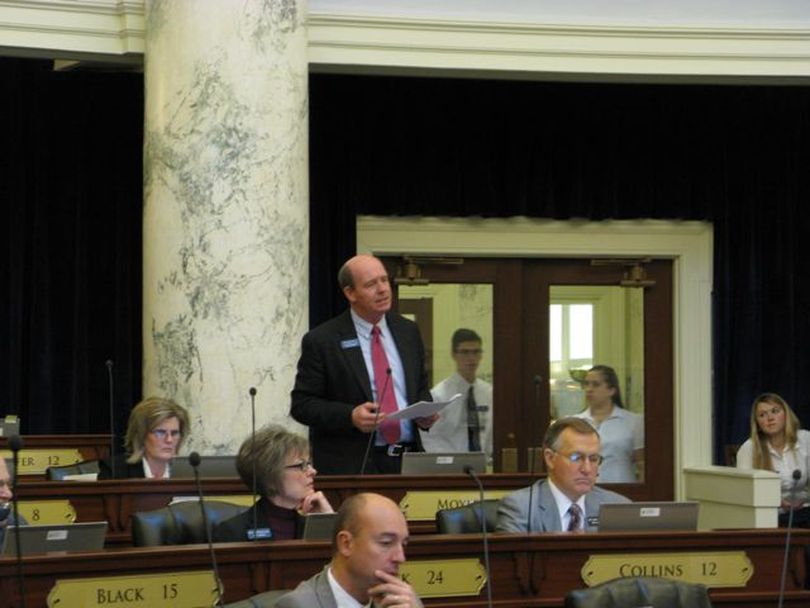 HB 210, the "Right to Farm" bill, has passed the House on a 57-11 vote. House Majority Leader Mike Moyle, R-Star, who co-sponsored the bill with Speaker Lawerence Denney, said, "It's a good bill, it helps clarify what's going on. It helps people understand where they need to be and what they need to do in the future." The bill changes the definition of agricultural activities in Idaho's current Right to Farm Act, and adds in protection for expansion of those activities as well as for their continuance.

Rep. Shirley Ringo, D-Moscow, said, "I too am sympathetic to the right to farm. My family lives outside of Moscow a ways, and we didn't expect farmers to quit aerial spraying, even though we lose shrubbery from time to time." But, she said, "I might choose to move next to an operation that has a dozen dairy cows, but I would be much less comfortable if they decided to expand to 2,000."

Moyle responded, "Under the current law and under this law, if they decide to expand they would have to go through the permitting with the local agencies to get an expansion permit, they would have to go through the Department of Agriculture. ... You can't just go expand. They would have to go through the local and state. This does not give them a free-for-all to expand." Click below to read more.
Rep. Wendy Jaquet, D-Ketchum, said she's heard from constituents concerned that there are no "best practices" to contain odors from large agricultural operations, and that the bill would therefore protect those odors regardless.

Acting Rep. Gayle Batt, R-Wilder, said, "This bill was not brought by the CAFO industry, this was brought by the seed industry and the mint industry." She noted, under the House conflict-of-interest rule, that it was brought by a client of her husband's, and said it was prompted when a farmer was cutting bean seed at 2:30 in the morning and a neighbor objected. "This is actualloy where this arose from, is because we are starting to get some folks moving out into the country that don't understand the complexities of why we need to spray at night, why we need to cut at night, why we need to bale at night," she said. The beans must be cut at night because of the level of dew, she said.

The bill says that an ag facility or expansion can't be declared a nuisance if it follows "generally recognized agricultural practices" or complies with state or federal permits. It also says that no "political subdivision of this state shall adopt any ordinance or resolution" that declares such an operation or expansion to be a nuisance, or that requires abatement of a nuisance or forces the ag operation to close. "Any such ordinance or resolution shall be void," the bill says. You can read it here.
---
---