Tue., March 15, 2011
Rev & Tax votes 13-3 to suspend next bump-up in grocery credit, saving $15M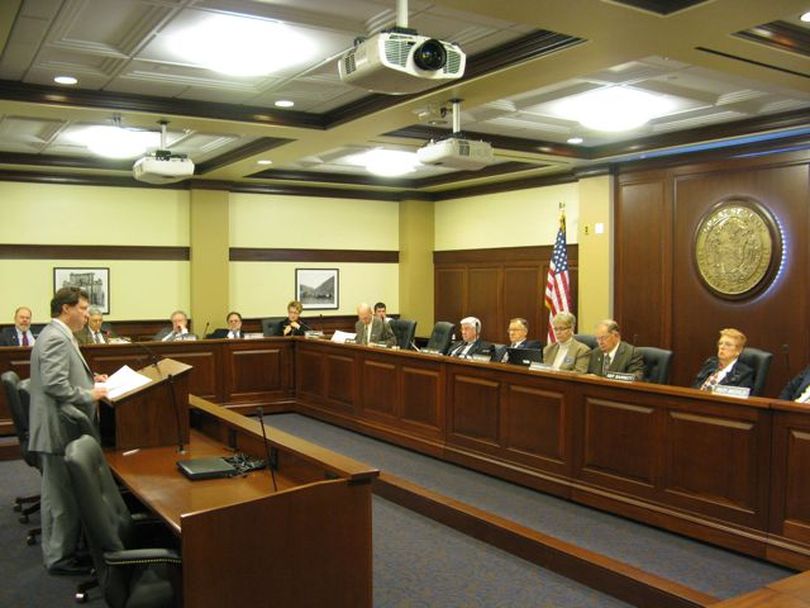 The House Revenue & Taxation Committee has voted 13-3 to suspend the next scheduled bump-up in Idaho's grocery tax credit in the coming year, to save $15 million to help balance next year's budget. The grocery tax credit is currently $50 for most Idahoans and $70 for the low-income, with an additional $20 for seniors over age 65; under the resolution introduced and sent to the full House this morning, it'd stay at that level next year rather than increasing by $10 in each category. Gov. Butch Otter recommended the move in his budget proposal for next year.

"It brings me no great pleasure to be before you today," Rep. Cliff Bayer, R-Boise, who presented the resolution, told the committee. "This is a delay in an incremental increase. It's not a step backwards," he said.

Rep. Grant Burgoyne, D-Boise, spoke out against the move. "I think it's a tax increase, and I think it's the worst kind of a tax increase on the people in this state who can least afford it." He said, "If we're going to raise taxes, I think there are better ways to do it for people who can afford it."

Rep. Lenore Barrett, R-Challis, said, "We have known for some time that we were going to have to make hard choices, and this is really hard because everybody has to eat." She said, "I ain't gonna buy no more bacon, and I love bacon. So it's tough. ... But I don't see that we have a whole lot of choice. We've got to cut somewhere."

Rep. Vito Barbieri, R-Dalton Gardens, said, "I feel like this is a tax increase as well," but he said he thought he could "rationalize" it because "we've got the money, it's already in the coffers, we're just returning it." He said, "If we're going to be forced into tax increases this better just be one of the many that we have to vote on."

Rev & Tax Chairman Dennis Lake corrected Barbieri. "It's not a tax increase, we're just simply freezing it, we're preventing a tax decrease from taking place," Lake said. "That's what we're doing." In the 13-3 vote to both introduce the resolution and send it directly to the full House, the three "no" votes came from Reps. Dick Harwood, R-St. Maries, Bill Killen, D-Boise, and Burgoyne.
---
---