Luna: 'Devices' would let Idaho customize its school textbooks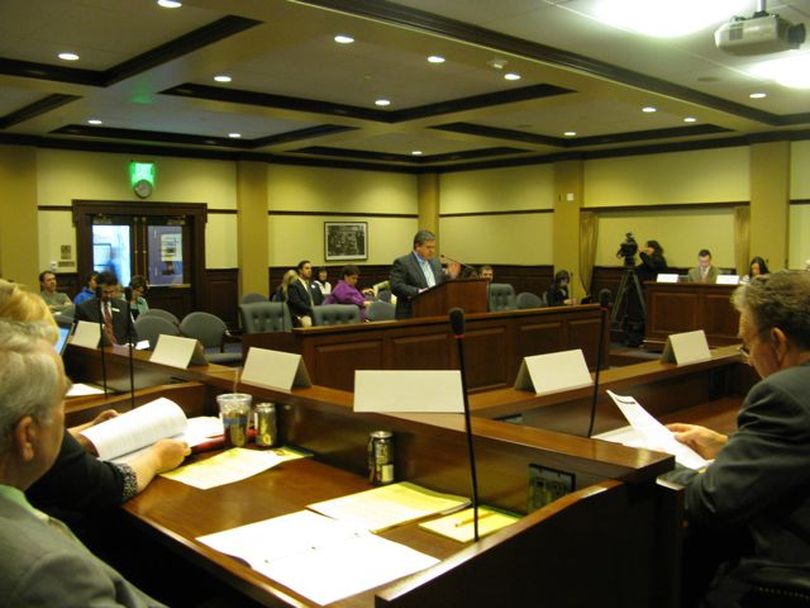 Once Idaho has one "mobile computing device" for every high school student, state schools Supt. Tom Luna told lawmakers this morning, "It provides not only an effective way to educate our students, but a more efficient way. Because when we have this one-to-one ratio, then this device, whether it be an iPad or a laptop ... becomes the textbook ... it becomes the math calculator ... it's the word processor ... It serves multiple purposes. Rather than spending millions of dollars on printed, bound textbooks that are outdated and they wear out quickly, we move to an e-type of textbook, which is becoming more and more common."

Luna said that shift also would allow Idaho to customize its textbooks, whereas textbook content now is determined by educators in Texas and California, because textbook designers build around population bases and their desires. "Now with the miracle of technology, states and school districts can customize what they want their textbooks to look like," he said.
---
---