Mon., Sept. 26, 2011
Ysursa: 'A positive development'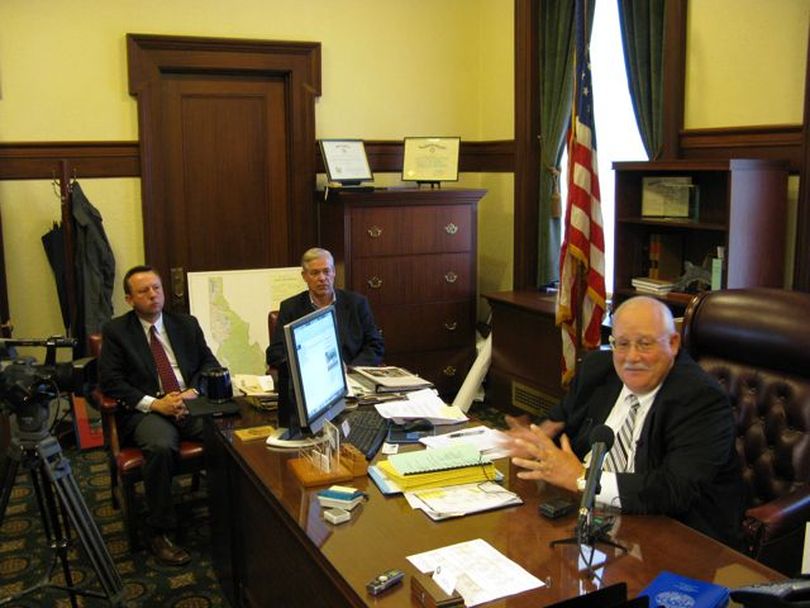 Idaho Secretary of State Ben Ysursa said he views the agreement on legislative and congressional district lines among the former redistricting commissioners as a "positive development," and the agenda for the new commissioners' first meeting on Wednesday morning will be amended to include a presentation from the former commissioners on the agreement. Still, he said, "There's not a valid plan unless a legally constituted commission adopts the plan. ... That will be up to the new commission."

Idaho Republican Party Chairman Norm Semanko and Democratic Party Chairman Larry Grant said they both were prepared to endorse the plans approved by the former commissioners, but given today's legal guidance, they'll proceed with the new commission. "From the secretary of state we got very clear guidance today that the appropriate (course) ... is for those commissioners to come to the new commission ... with a recommendation," Semanko said.

Said Grant, "The former commissioners worked on it and worked on it until they came to what they believed to be an appropriate agreement. I support those guys, people, I should say, for working that hard and coming to an agreement and continuing on. And as party chairman, I wouldn't say that I like everything in the plan, but it is a compromise, and I think at this point it's good ... if we can get this taken care of, if we can get on with the election, and get started with the campaign."

The officials said they didn't review the district plans during their hour-long meeting - a map brought in by a redistricting staffer never got unfurled - but they did ask about how the plans can be gotten out quickly to the public for comment. The congressional plan, C-38, already is online from the last commission's earlier deliberations; the new legislative district plan, L-83, will go online shortly on the redistricting commission's website.

---
---