Sun., Aug. 5, 2012
Sandpoint is first Idaho city to ban discrimination based on sexual orientation; others lining up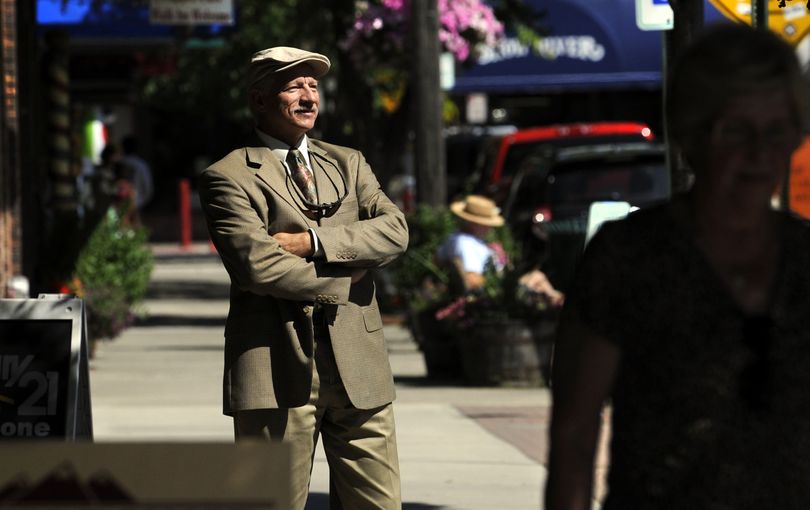 Sandpoint Chamber of Commerce President Kate McAlister wasn't expecting it when a woman in her 60s walked up to her at a community function, hugged her and started crying. "She said, 'I want you to know that because of what you did, for the first time in all our lives I can take my partner to a Christmas party without fear of being fired,'" McAlister recalled.

This was after McAlister helped push through a new city-wide non-discrimination ordinance in Sandpoint barring discrimination in employment, housing or public accommodations based on sexual orientation or gender identity. In Idaho, it's still legal to fire someone because they're gay, or to evict them from their home, or deny them service in a restaurant. But it's no longer legal in Sandpoint.

"When it passed, there was a round of applause from the audience," said Sandpoint Mayor Marsha Ogilvie, who added that she was surprised to learn that Sandpoint was the first Idaho city to enact such a law. Sandpoint's seen no opposition to its ordinance, which passed unanimously. Pocatello is now drafting a similar ordinance; its city council could take a vote on it as soon as this fall; and Boise is now looking into an ordinance. Said McAlister, "If tiny little Sandpoint can do this, anybody can do it. I'm not sure what's stopping us."

Idaho appears to be in the early stages of a process that's already happened in neighboring states. In Oregon, a dozen cities or counties, including Portland, Salem, Bend, Corvallis, Eugene and more, had passed local non-discrimination ordinances regarding sexual orientation before a statewide non-discrimination law was enacted in 2007. In Washington, local laws also were passed in a dozen cities and counties before a statewide law passed in 2006. Spokane's local ordinance passed in 1999; Seattle's passed back in the 1970s. In Utah, 15 cities or counties have now enacted non-discrimination ordinances for sexual orientation, including Salt Lake City and Salt Lake County, which did so with the strong support of the Mormon church, the state's dominant religious organization.

But Utah hasn't yet passed a state law, despite repeated attempts in the Legislature. And in Washington, the process was a long one - the bill there was introduced every year for 29 years before it finally passed. You can read my full story here at spokesman.com, and my sidebar here on how in neighboring states, employers have led the push to enact such laws.
---
---