Wed., Feb. 22, 2012
Attorney General's office reviewing allegations against McGee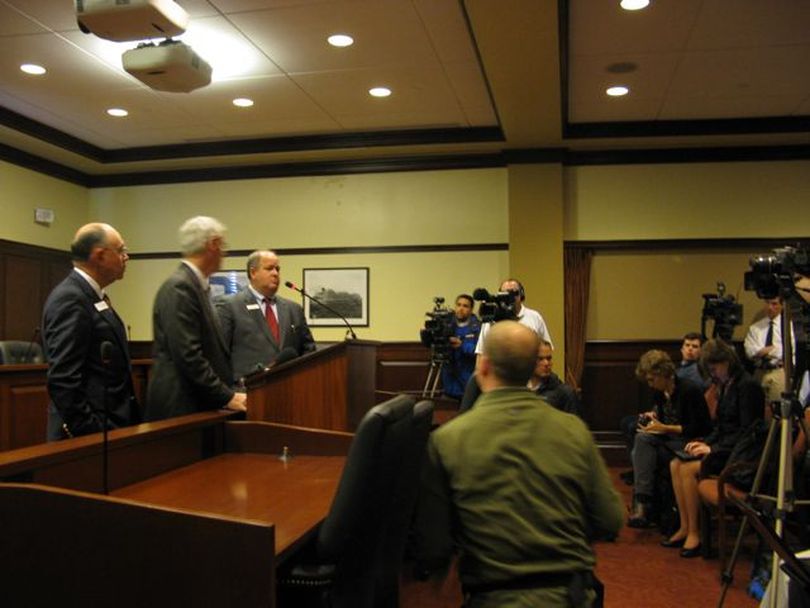 Sen. John McGee's resignation letter will be spread across the pages of the official Senate Journal tomorrow, said Senate President Pro-Tem Brent Hill, R-Rexburg. Hill said he spoke with McGee several times this morning, and after this morning's Senate session, "When I came off the floor, this was sitting on my desk."
Hill said he anticipates a leadership election in the Senate GOP caucus next week to select a new majority caucus chairman.
Senate Assistant Majority Leader Chuck Winder, R-Meridian, who was among those who signed a letter earlier in the session stating he'd voted to remove McGee from his leadership position, said, "No one is saying I told you so." Winder said he'd been "optimistic the Senate was healing. ... Honestly, this fell out of the sky."
Senate Majority Leader Bart Davis, R-Idaho Falls, an attorney, declined to say whether the allegations against McGee of sexual harassment of a female Senate staffer could lead to criminal charges. The Idaho Attorney General's office is looking into the matter, Davis and Hill said.
Hill said, "I have requested the attorney general's office to further review the matter. We also express our compassion to John McGee's family, and most particularly his wife."
---
---