Fri., Jan. 27, 2012
IPTV facing equipment replacement costs, lack of funding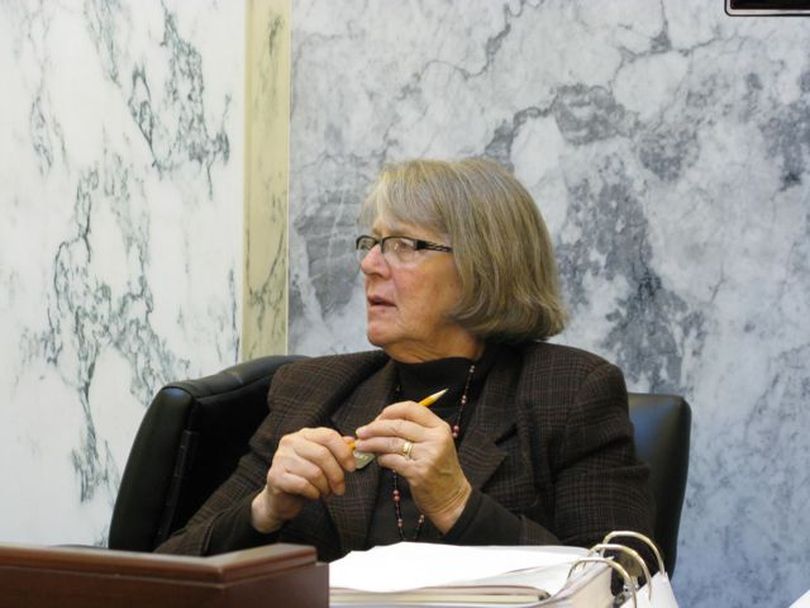 Idaho Public Television has had zero funding for capital equipment replacement for the past three years, and Gov. Butch Otter's budget recommendation calls for another year of zero funding next year, though IPTV requested $1.5 million. "Our operating model is not sustainable with current capital funding levels," general manager Peter Morrill told the Joint Finance-Appropriations Committee this morning. "Continued deferral of equipment repairs and maintenance will lead to loss of service."

The public TV system has about $24 million in state fixed assets, Morrill said. "We will always have an ongoing need for some replacement capital ... to keep it up properly." Among the challenges: Workers must climb a 350-foot tower on an 8,000-foot mountaintop every year to replace a special lightbulb; IPTV can't afford to switch to a longer-lasting fluorescent bulb that would last 10 years because of the replacement cost. One of its vehicles, which has more than 200,000 miles on it, left two IPTV employees stranded in Stanley this year until a tow truck could arrive from Boise; no money is available to replace it.

The governor's budget recommendation for IPTV for next year calls for a 0.5 percent increase in state general funds; the agency laid off two employees last year. Meanwhile, federal grant funds for public TV equipment replacement have fallen precipitously. IPTV this year also requested $116,500 in state funding to help pay for "Legislature Live," the service that airs proceedings of the state Legislature and other public bodies; the governor didn't recommend the expenditure. Rep. Wendy Jaquet, D-Ketchum, said, "I'm really impressed in the years that I've been here, the transparency that you allow the Legislature to have across the state. ... It seems like the Legislature should be helping to finance part of this function in some way as a line item."

Legislature Live costs $205,000 a year; an array of sponsors underwrite a little under a quarter of the costs. "We really want to ensure that Idaho Legislature Live is a sustainable piece of the fabric of what happens in this building," Morrill said. Half of the viewers of Legislature Live are from state agencies; the other half come from across the state.
---
---