Mon., June 25, 2012
Idaho lawmakers slated for 2% raise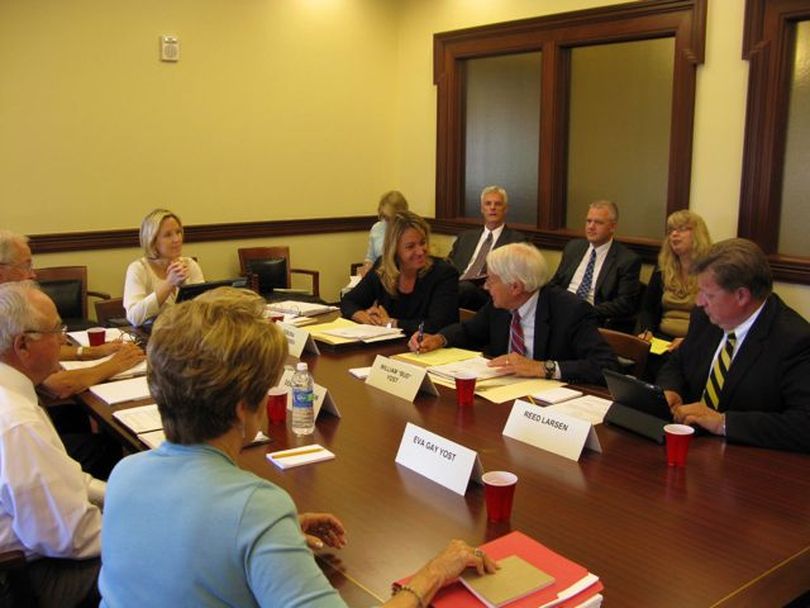 Idaho state legislators should get a 2 percent raise next year, a citizens committee decided Monday, while also tightening up rules about compensation for a lawmaker's second residence near the capitol. "They've not had a raise since 2007," said Eva Gay Yost, a member of the panel. "They rejected the last one. State employees got 2 percent, so I thought it was appropriate." Lawmakers this year approved 2 percent raises for all state employees performing to standards in the coming year, the first state employee raise they've funded in four years.

The committee's recommendation takes effect unless lawmakers reject it - which they did in 2009, when the panel recommended a 5 percent raise. Two years ago, the committee recommended no raise.

The second-residence rule became an issue in 2011, when the Associated Press reported that two Canyon County senators - Sen. Curt McKenzie, R-Nampa, and then-Sen. John McGee, R-Caldwell - were claiming the compensation, which adds up to roughly $6,000 a year, without actually setting up second residences near the capitol. McGee stayed with his parents, and McKenzie slept on his law office couch. Legislative leaders put a stop to that this year, but Debora Kristensen, chair of the six-member citizens panel, said the group voted to add specifics to the compensation recommendation "to give some clarity as to what that means." You can read my full story here at spokesman.com.

---
---