Wed., Nov. 7, 2012
'We want to sit down with our elected leaders, and that includes Supt. Luna'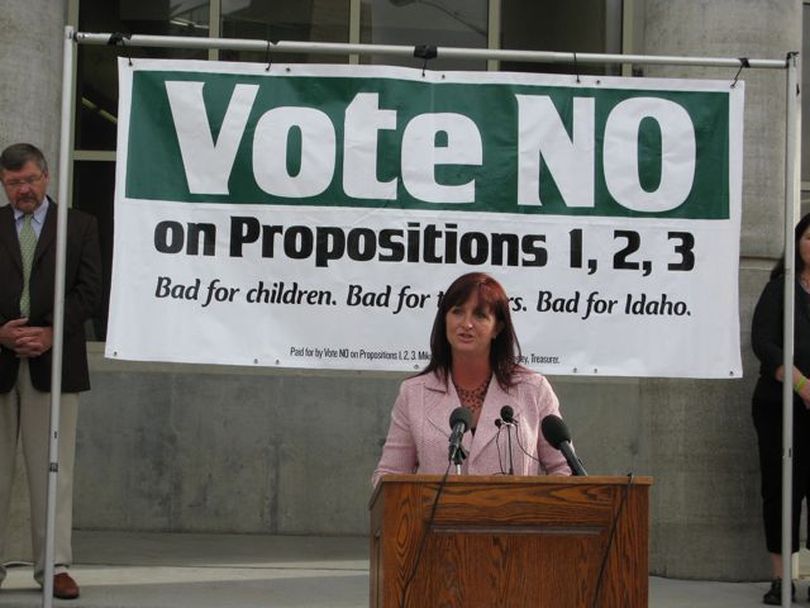 Mike Lanza, a Boise father of two who chaired the "No on Props 1,2,3" campaign, said today, "I first got involved in this effort because I have a couple of elementary kids and that was my entire motivation for getting involved. ... This election was not a vote against better schools, quite to the contrary. This outcome was a statement by voters that we care very deeply about Idaho's public schools." He said, "Let's be clear about the mandate from voters," listing five points: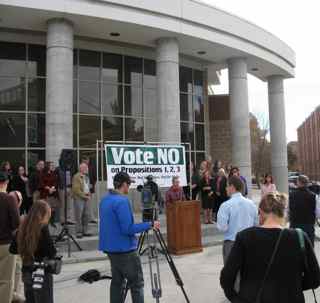 * "Idaho's voters believe in local control of public schools and reject any top-down, one-size-fits-all mandates from the state."
* "We believe that every student deserves to have an excellent teacher, and reject the notion of cutting teachers and increasing class sizes in order to pay for unproven technological education fixes."
* "We believe in the fundamental fairness of a collaborative benefit for everyone of giving our teachers a full voice in how our schools are managed, through the local negotiations process, including on matters beyond pay and benefits."
* "We believe we should invest in the classroom and reject the idea than an unfunded and unproven merit pay plan can improve student achievement."
* "And we believe that all stakeholders in education should be brought to the table to engage in a real and an honest process of figuring out how to improve Idaho's public schools."

Said Lanza, "Most of all in this election, voters said overwhelmingly our elected leaders must be held accountable to the public." At that point, he was interrupted by applause. "We want to sit down with our elected leaders, and that includes Supt. Luna," Lanza said, "and begin the hard work that is required to forge real education reform."

Maria Greeley, a Boise mom and co-founder of the campaign with Lanza, said, "The Luna laws were divisive and destructive, but there is a positive outcome. We have learned how important it is for all citizens to remain engaged in education. We know what we don't want, and by contrast, we have learned what we do want. We want transparency. We want collaboration. We want politics kept out of education. We want the input from our educators. We want our locally elected school boards to determine what is best for each district. And we want to know that our teachers are valued. It is now time to start healing and moving forward."

---
---