Fri., Nov. 9, 2012
Hammond: Let school districts decide how to distribute merit-pay bonus money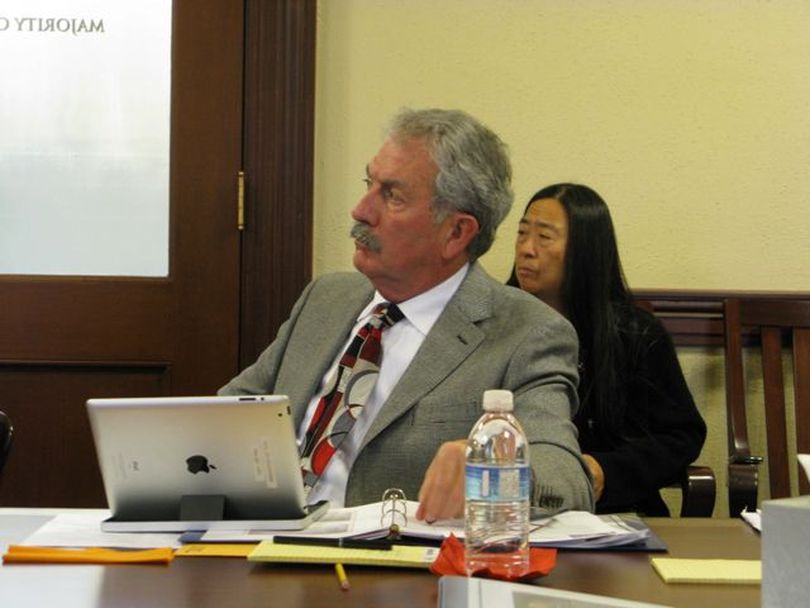 Sen. Jim Hammond, R-Coeur d'Alene, says he doesn't want teachers to lose the $38.8 million in performance-pay bonuses that the state is scheduled to send out to school districts on Nov. 15th - he just wants it distributed differently than the voter-rejected "Students Come First" laws required. "I would like to see it go to the base, and let the teachers negotiate with their local school boards for it," Hammond said. "Because I think it's disingenuous ... giving merit pay to people that don't deserve it. I don't want to do that to teachers."

The law's initial bonuses, awarded to teachers based on last school year, are tied to student achievement increases for entire schools or for groups. As those receiving bonuses - and those not - were announced over the past week, there have been concerns raised around the state about schools not qualifying that in some cases have been recognized as outstanding but have high numbers of low-income and disadvantaged students; teachers in those schools won't get bonuses. In both Boise and Coeur d'Alene, that concern has prompted teachers to ponder pooling their bonus money to share some with teachers at those schools.

Hammond, a former school principal, said, "It's not that I'm against merit pay. But this isn't working, and we shouldn't do it. Let the local school districts work that out." It's not clear whether the state has that option at this point; a legal opinion from the state Attorney General's office is due to the State Department of Education shortly.
---
---