Tue., Sept. 4, 2012
Boise's whitewater park thrives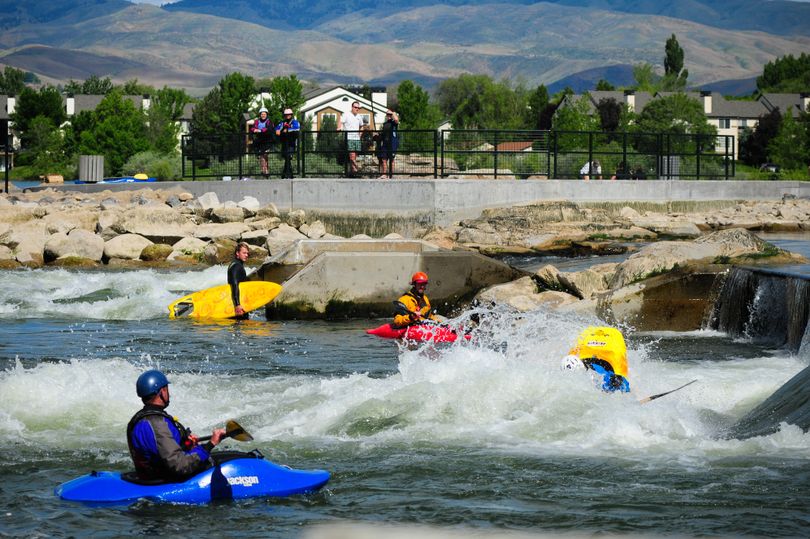 A kayaker paddles into a wave at the new whitewater park on the Boise River, dropping suddenly from sight so that only the top of his bright-red helmet and the flashing blades of his paddle are visible amid the spray. A few moments later, he pops up and flies through the whitewater, turning gently as he zooms downstream, hits an eddy, and paddles back to do it again.
While Spokane has struggled for years to achieve the vision of a whitewater park in the Spokane River, Boise's opened this summer, and has proven highly popular. "I think it's sweet," declared Mason Shaw, 23, shaking water from his hair after a wave ride that left him shouting, "Wooh!"
The Boise River Park that's now attracting kayakers, surfers and boogie-boarders in throngs didn't just happen. "It was 12 years in the works," said Amy Stahl, Boise city parks spokeswoman. "They're very complicated projects." You can read my full story here from today's Spokesman-Review.
---
---