Thu., Aug. 22, 2013
Idaho inmate fraud artist takes plea deal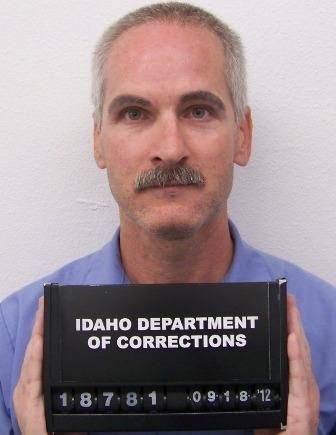 Idaho inmate fraud artist Mark Brown pleaded guilty today to two federal counts of mail fraud, avoiding a trial on a 12-count federal indictment and agreeing to forfeit $60,000 in proceeds from his scam. Brown also agreed, as part of a plea agreement with federal prosecutors, to forfeit the cherished electric typewriter he used to pull off the unprecedented financial fraud from his Idaho prison cell, which took in big corporations, courts and attorneys around the nation and got hefty checks sent to him in Idaho over a period of several years.
Senior U.S. District Judge Justin Quackenbush expressed some puzzlement about Brown's crimes. "How'd you get involved in all this, Mr. Brown?" he asked him. "Just tell me how it got started." Brown responded with a nervous chuckle, "Um, the idea just popped in my head."
Quackenbush, who was the chief judge for the Eastern District of Washington until 1995, when he took senior status, responded, "Well, people in custody ordinarily aren't filing claims. I've handled a lot of class actions in my years on this federal bench … and approved a lot of settlements. … How'd you get started in the filing of false claims?"
Brown, 54, said, "Uh, it was my view that if a claim was filed, even if it was false, there was a small percentage chance that it would be paid." When the judge pressed him as to how he heard about the big class-action legal settlements and bankruptcy and security settlements in which he filed claims, Brown said, "Well, I read the newspapers and watch TV."
"What newspapers were you reading – the Wall Street Journal?" the judge asked. "Oh, yes," Brown replied.
The plea agreement could bring Brown a slightly reduced sentence, though that's not binding on the court; Quackenbush set his sentencing for Nov. 13. You can read my full story here at spokesman.com.
---
---