Thu., Jan. 31, 2013
JFAC makes first budget decisions, covering bills from past year…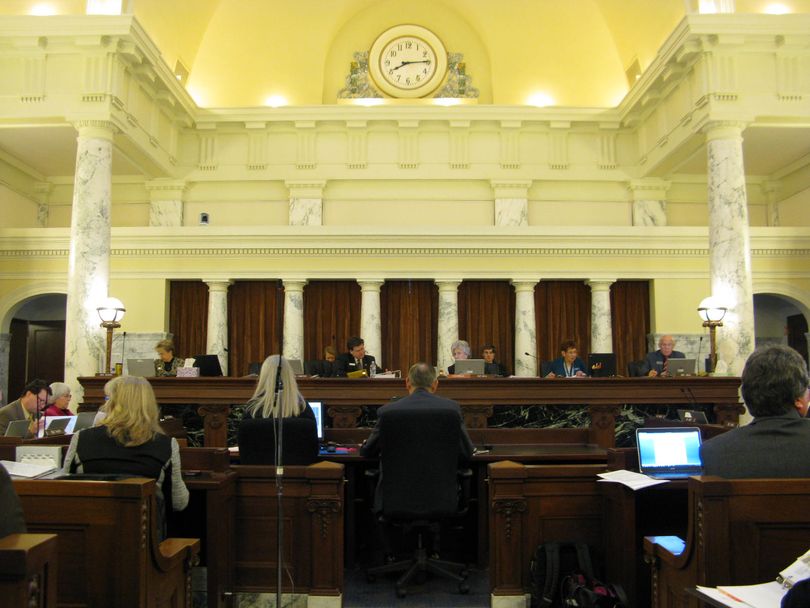 This morning, the Joint Finance-Appropriations Committee is taking its first votes to spend money in the state budget: For deficiency warrants and certain supplemental appropriations, the largest of which is the bill for the wildfire season, $6 million. Because those bills are paid after the fact, the amount covers bills as of June 30, 2012.
Sen. Dan Schmidt, D-Moscow, declared a possible conflict of interest for the record before the vote, because his daughter fought fires for the state Department of Lands. JFAC Co-Chair Rep. Maxine Bell, R-Jerome, encouraged him to still vote after making the disclosure, which was noted for the record.
After the payment was approved on a unanimous, 20-0 vote, Bell said, "We may look back on this amount when we do this again next year and have fond thoughts, because I think probably the fires your daughter fought are going to be more costly."
When the agricultural pest deficiency warrants from the state Department of Agriculture came up for payment, Sen. Dean Mortimer, R-Idaho Falls, asked, "Which was the most predominant pest, for which we spent the most money?" The answer: The potato cyst nematode in eastern Idaho.
Rep. Marc Gibbs, R-Grace, then announced, "Under the rules of full disclosure, I am a potato grower." Bell asked him, "Did you have nematodes?" Gibbs' response: "Absolutely not." That deficiency warrant, too, was approved on a unanimous, 20-0 vote.
---
---