Mon., June 3, 2013
How he did it: Idaho inmate pulls off major financial fraud from behind bars
It's clear that Mark Brown is a smart guy, maybe even borderline brilliant. But what's astounding is the way he apparently pulled off a major, years-long financial fraud, taking in big corporations, courts and attorneys across the nation, all from behind bars in an Idaho prison cell.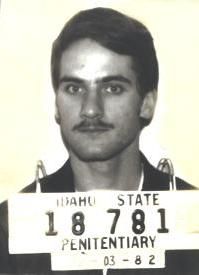 Brown had no access to the Internet and appears to have had no accomplices or outside help. Instead, investigators believe he used a cherished electric typewriter that he was allowed to keep in his small, spare cell, and legal ads found in national newspapers including the Wall Street Journal and USA Today, to make fraudulent claims in big class-action lawsuits and bankruptcies. The story is detailed in my two-part series in The Spokesman-Review's Sunday and Monday editions; you can read Part 1 here, and Part 2 here.
Brown is alleged to have typed up professional-looking legal documents, false letters from law firms and more, and made skillful use of the "legal mail" exception for inmates that allows for correspondence with attorneys and judges without review from prison staff. Big checks poured in – Brown's take in multiparty lawsuits including a $70 million GlaxoSmithKline drug-pricing settlement and a $20 million IBM shareholders' settlement. Authorities say Brown collected close to $64,000 through those settlements and deposited the money in his prison trust account, which inmates can use for things like commissary purchases. He then transferred much of it out to an investment account that authorities have targeted for potential forfeiture.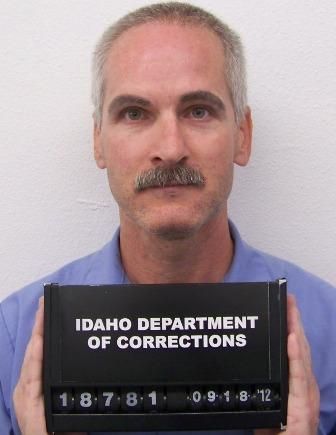 The behind-bars operation caught authorities by surprise. "We screen our mail pretty well, but he also was running a pretty good scam here," said Cpl. Wesley Heckathorn, a guard at the Idaho Correctional Institution in Orofino and former longtime U.S. Navy investigator who helped uncover Brown's alleged fraud. Brown is now facing a 12-count federal indictment for mail fraud and awaiting a September trial, while authorities at both Idaho's state prison system and the nation's largest private prison operator, Corrections Corp. of America, scratch their heads over how he allegedly pulled it off.
Some who know Brown, however, aren't surprised. "Mark is just so bright," said Terry Rich, who hired Brown in 1994, when Brown was briefly out on parole, to work at his Boise high-tech firm. "He is so slippery, and he's so believable, one of the most charming people you'll meet. … If you let Mark sit around and think too much, this is what happens." Brown was a promising 23-year-old computer science student at the University of Idaho when he first went to prison with a 20-year sentence for theft; now, he's 53, still in prison, and never likely to get out.
---
---