Mon., March 25, 2013
Senate passes 'trailer' bill to ease impact of SB 1108 on petition signature-gatherers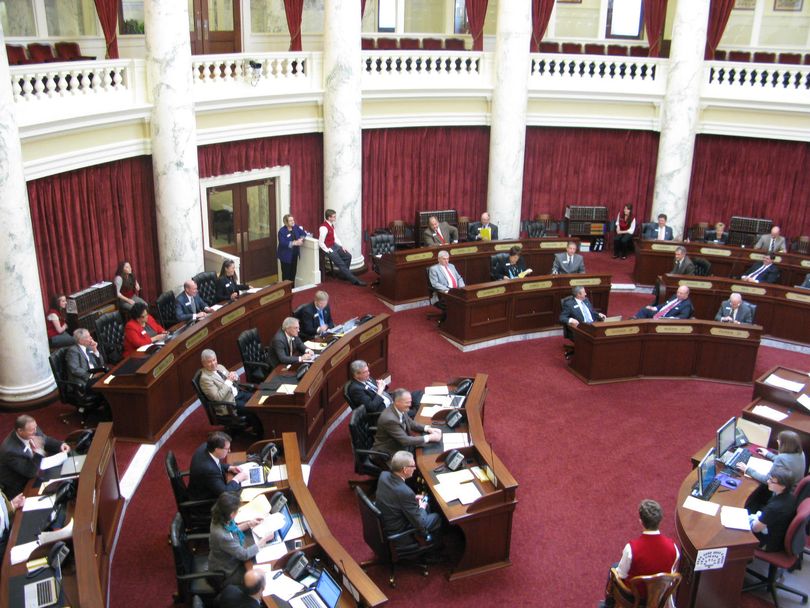 The Senate has voted 33-1 in favor of SB 1191, a "trailer" bill to SB 1108, the bill that makes it tougher to qualify initiatives or referendum measures for the Idaho ballot. Sen. Curt McKenzie, R-Nampa, said the idea behind the trailer bill is to ease the signature-gathering process in counties like his and Ada County, where there are multiple legislative districts. SB 1108 requires signatures from 6 percent of registered voters in 18 of Idaho's 35 legislative districts for a measure to qualify for the ballot, and it requires signature-gatherers to have a separate petition for each district, and signers to face penalties if they signed the petition for the wrong legislative district.
"It seemed like a cumbersome and unwieldy process," McKenzie told the Senate; Ada County alone has nine legislative districts, meaning signature gatherers there would have been required to juggle nine separate clipboards as they gathered signatures. The change in SB 1191 allows signature-gatherers to just have one petition per county, and then county clerks, when they verify the signatures, would identify the legislative districts of the signers to see if the numbers meet the new requirement.
"It just makes the process a little easier for those who are out trying to gather signatures," McKenzie said. The Senate passed the bill without debate; it now moves to the House side.
---
---