Fri., Nov. 1, 2013
Labrador: Now is 'not the time' for immigration reform talks with Dems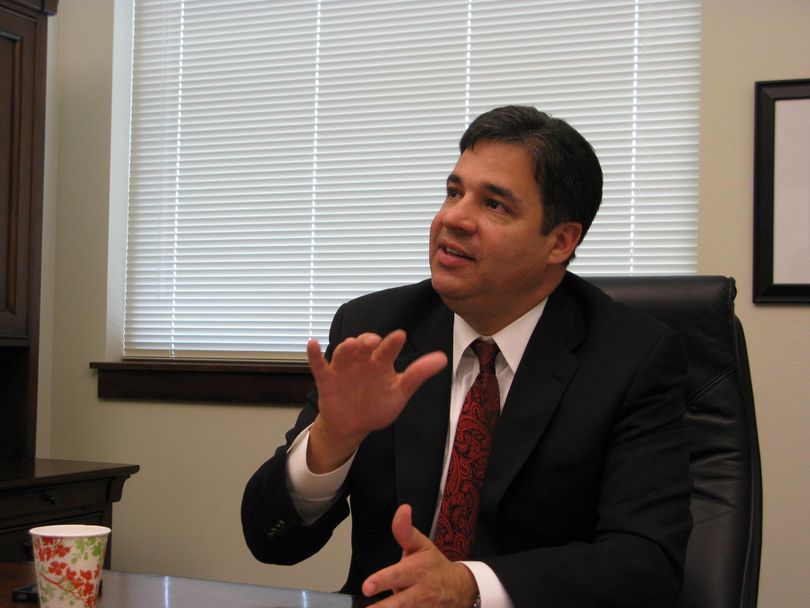 Idaho GOP Rep. Raul Labrador, who has been at the center of talks in Congress on immigration reform, now says he now believes reform likely won't happen this year after all, and he's advised House GOP leaders that "it's not the time" to negotiate with the Obama Administration on the issue. Labrador's comments come as reform proponents, including prominent Idaho business and agriculture leaders and the U.S. Chamber of Commerce, stepped up a lobbying effort this week to push for reforms now.
"I don't think it's going to happen this session unless we start seeing some more good-faith efforts on the part of the president to negotiate," Labrador told reporters Friday. The recent fight over the government shutdown and fiscal crisis "just exacerbated the lack of trust between the two sides," the second-term congressman said. "There's no need to negotiate, if the issue that they have is that it has to be their bill or the highway."
Labrador said, "My goal is to fix the system, if it takes one year, or three years, or five years, whatever it is. Hopefully it's not five years." You can read my full story here at spokesman.com.
---
---