Mon., Oct. 28, 2013
ITD's eminent domain battles with North Idaho landowners run up big tab, land in court…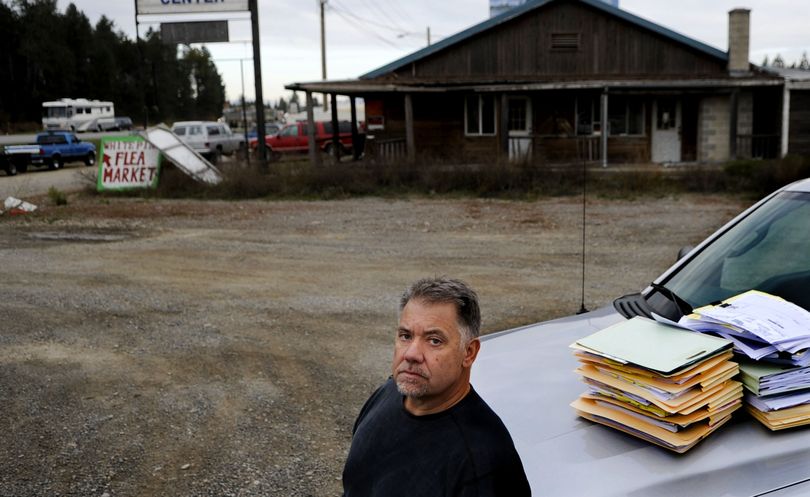 Alan Johnson's company lost 16.3 acres of prime property along U.S. 95 in North Idaho when the state seized it for a new interchange under eminent domain law. Now the shopping center developer stands to lose another $1.1 million, which is how much the state paid an outside law firm to wrangle over reimbursement for the property – because the state wants Johnson's company to pay the legal fees the Idaho Transportation Department incurred in trying to seize the land. Johnson calls the tactic "completely unconstitutional," a sentiment echoed by his lawyer, who said the episode is a "perversion" of law.
The case, now pending before the Idaho Supreme Court, is raising questions about Idaho's use of eminent domain; a local legislator, Rep. Ed Morse, R-Hayden, says Idaho needs to change its laws. Meanwhile, the shopping center site – slated for the Athol area's first major grocery store – stands vacant as the multi-year court fight continues. "I've never encountered anything like this," said Johnson. "All we're trying to do is get the fair market value for what the property was, to get the access to the site after it's done, and to make sure that our utility issues were taken care of," he said, adding, "For every dollar we spend in attorney fees, the state spends about $3 or $4. … There's got to be an easier way to do this."
ITD has spent $2.1 million and counting on legal fees to an outside firm to battle over prices for seized property along the Garwood-to-Sagle project on Highway 95. Another property owner, Dee Jameson, had his own year-plus legal fight with the state, after which the state's legal bills added up to nearly as much as it agreed to pay Jameson. "I don't think they gained any ground by their strategy," said Jameson, a past president of the Idaho Association of Realtors. He said the long fight over the price was "a total waste of the state's time and money, in my opinion." You can read my full story here from Sunday's Spokesman-Review.
---
---