GOP meeting's start neither quick nor painless…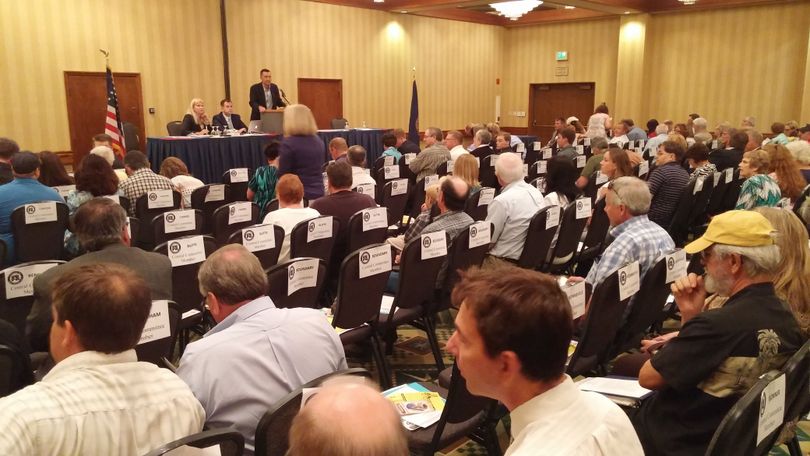 As this morning's Idaho Republican Party central committee meeting got started, Idaho Public TV's Melissa Davlin reported that a fair number of delegates are using proxies, and there is some confusion as eligibility.
Damond Watkins, National Committeeman, gave the invocation and asked for respect during the prayer. Then Bryan Smith claimed "mass meeting rules" are in order, and parliamentarian Jesse Binnall concurred. Smith challenged the meeting chairman named on the agenda, Chuck Winder, and proposed Damond Watkins run the meeting. The delegates voted for Watkins, and the meeting started.
Reports Davlin, "People showed up this morning hoping the meeting would be quick and painless. Not sure this start to the day will foster that."
---
---