State facing 'very difficult, very expensive fire season so far'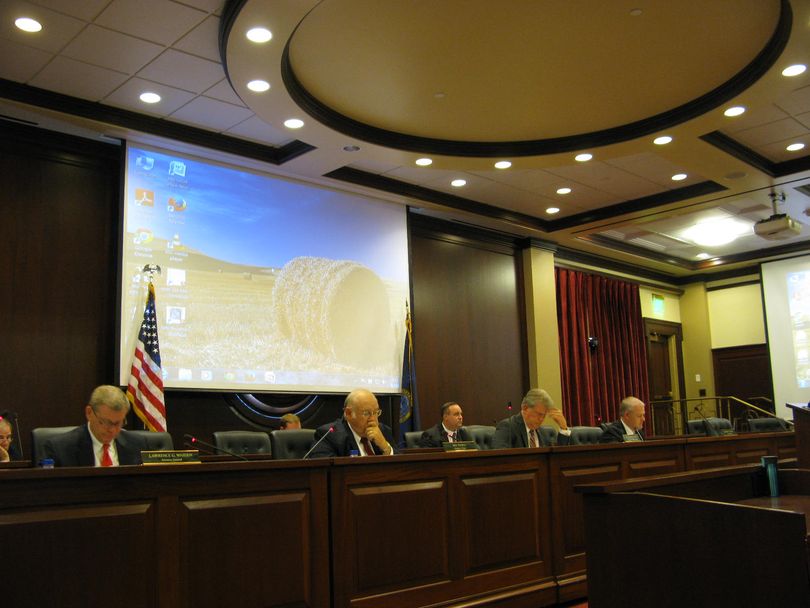 Firefighting costs for the Idaho Department of Lands are up significantly this year, the state Land Board was told this morning, coming to $24.4 million to date. An estimated $2.1 million of those costs will be reimbursed to the state Lands Department from other agencies, for a net cost of about $22.34 million. That's far above the 20-year average of about $7.5 million. The reason: Though this hasn't been the worst fire season statewide, more than a quarter of the fires have been on land for which the state has fire-protection responsibility. "As a percentage of the 200,000 acres being suppressed this year, we're more than 25 percent of those," said Tom Schultz, state lands director.
Two years ago, wildfires in the state were far more extensive, but burned largely on federally protected land.
"It has been a very active fire season for the Department of Lands on our protection districts," state forester David Groeschl told the board. "We've had a lot of fire activity." Four fires required Type 2 management teams in the past two weeks, he said; all are now contained. "Mop-up is occurring on those," Groeschl said. The largest, the Big Cougar Fire, has burned 65,000 acres. The state's costs include $1.8 million for fixed aircraft costs for the season.
"As of right now, August is predicted to be warmer than normal with normal precipitation, which isn't much for August," Groeschl said. "Given those predictions, we expect still a very active fire season right now. We've got some recent precipitation which is good, helps slow things down right now, but we'll see what happens throughout the rest of August and early September."
Schultz said this year's state firefighting price tag could end up four times the 20-year average, saying it's been a "very difficult, very expensive fire season so far for us."
---
---