Auction wraps up; 59 of 60 cabin sites sold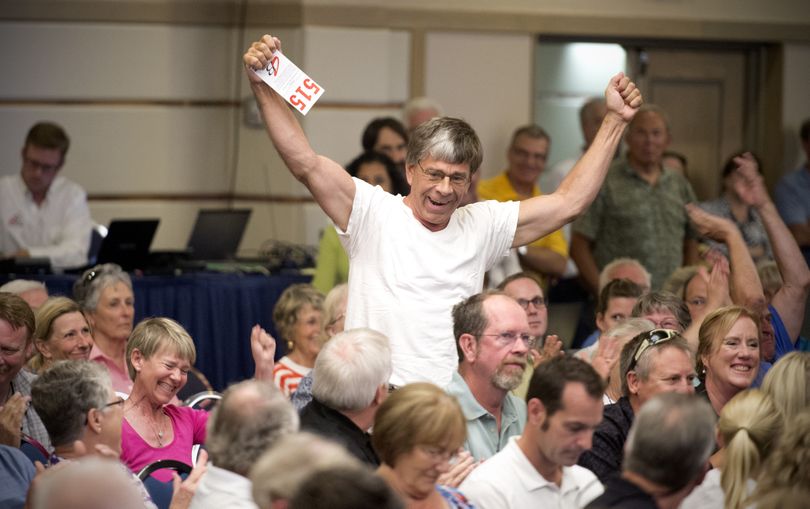 The first auction of state-owned cabin sites at Priest Lake has wrapped up, with 59 of the 60 lots sold, no current lessees being involuntarily outbid for their cabins, and the state's public school endowment fund earning $26,903,812. The crowd here at the Coeur d'Alene Resort, though much smaller than it was earlier, is jubilant. One lot attracted no bids; when it was offered again at the end, it again attracted no bids. The site is at 11 S. Shore Outlet in Priest River; it's appraised at $200,000, with the improvements and fees at an additional $128,800. On the second offering, the current lessee and cabin owner dropped her asking price for the improvements and fees to $100,000. However, there were still no bids; that site had been dropped from the auction earlier, then added back in at the last minute.
This was the first auction offered for Priest Lake cabin sites; earlier auctions for Payette Lake cabin sites had similar results, with nearly all selling for appraised value to the current lessees. As people filed out tonight, one woman commented, "That was stressful, that's for sure." Another cabin owner said with a grin, "We're broke, but we feel good." You can read my full story here at spokesman.com.
---
---