Governor's Awards in the Arts celebrate arts leaders from across the state
The 2014 Governor's Awards in the Arts, a biennial tradition since 1970, were bestowed today at a ceremony in the Statehouse rotunda, with Gov. Butch Otter and wife Lori presenting the awards and Daniel Stern, former longtime music director of the Boise Philharmonic, founder of the Sun Valley Music Festival and the Idaho Music Festival, and current conductor of the Boise Baroque Orchestra, winning the lifetime achievement award.
Stern, who was born in Switzerland and moved to the United States at the age of 6, losing family members in the Holocaust, has been a leader in Idaho's music scene for four decades. "I'm thrilled to be recognized for lifetime achievement, though I would hasten to add I hope I'm not done yet," he said on receiving the award.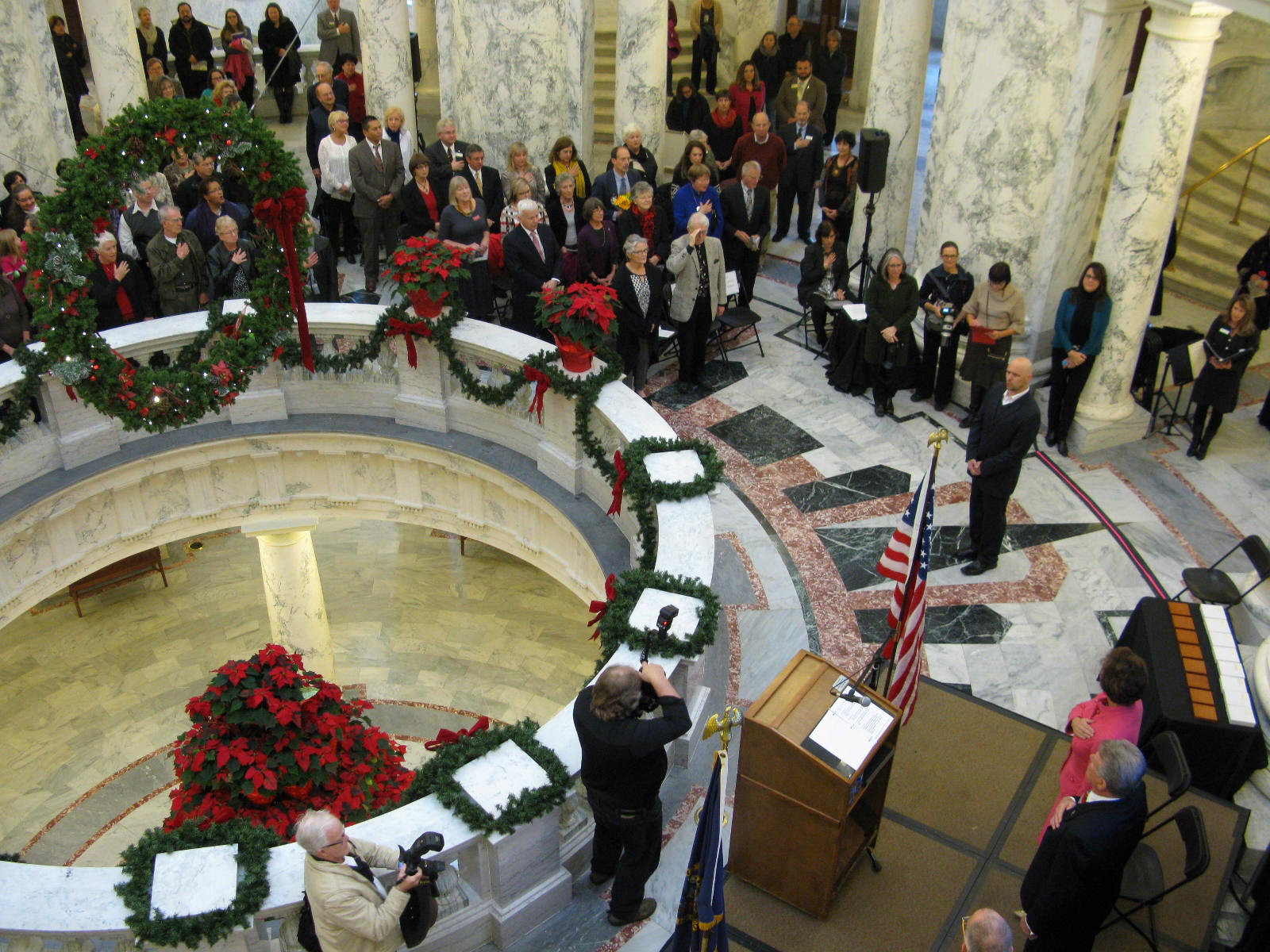 Other honorees this year include acclaimed author and University of Idaho professor Kim Barnes and Company of Fools founding member, actor, director and playwright Denise Simone for excellence in the arts; Marilyn Beck and Ana Maria Nevarez-Schachtell for support of the arts; Linda Wolfe of Pocatello for support of arts education; Boise city arts and history director Terri Schorzman for excellence in arts administration; and Congressman Mike Simpson for exceptional service.
Simpson, who was in Washington, D.C. but sent a video for the ceremony, is a nature and landscape painter as well as a supporter of the arts; Otter said he and Lori have six of Simpson's paintings displayed in their home. "I've often said we make a living with math and science, while it's the arts that we live for," Simpson said in the video address. But he noted that the arts also help make livings, with more than 4 million Americans employed in the arts. "It is all of you here today who deserve the credit for continuing to enrich Idahoans' lives with art," he said.
---
---