New Senate education chair: Mortimer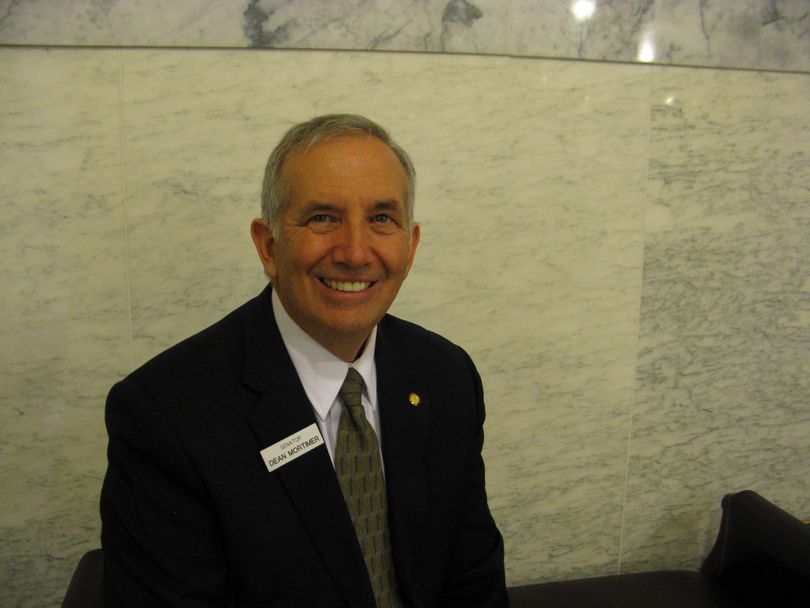 Sen. Dean Mortimer, R-Idaho Falls, will be the new chairman of the Senate Education Committee. "That's what I've been asked to do," said Mortimer, who also will continue to serve on the Joint Finance-Appropriations Committee. Mortimer replaces longtime Chairman John Goedde, R-Coeur d'Alene, who was defeated in the GOP primary last May.
"Sen. Goedde did a very good job of running the committee – he listened to the stakeholders," Mortimer said today. "He set a very high standard. I hope to be equally open in listening to the stakeholders."
Mortimer noted that the Senate Education Committee lost three senior members. Committee assignments in the House and Senate still are being finalized, but it appears that Senate Ed will include, in addition to Mortimer, Sen. Steven Thayn as vice-chair, and members Sens. Nonini, Souza, Den Hartog, Patrick and Keough. "I'm very pleased with the senators that have asked to be a part of it," Mortimer said.
He said he hopes to see a focus on the 20 recommendations from the governor's education improvement task force, along with a push for parental involvement in their kids' education and supporting Idaho teachers. "We need to make sure that we focus on our teachers and supporting our teachers in their role," Mortimer said. "I want them to know how much I appreciate their sacrifice and their commitment that they have toward education in the state of Idaho."
---
---