Crowd turns out for open government workshop in Lewiston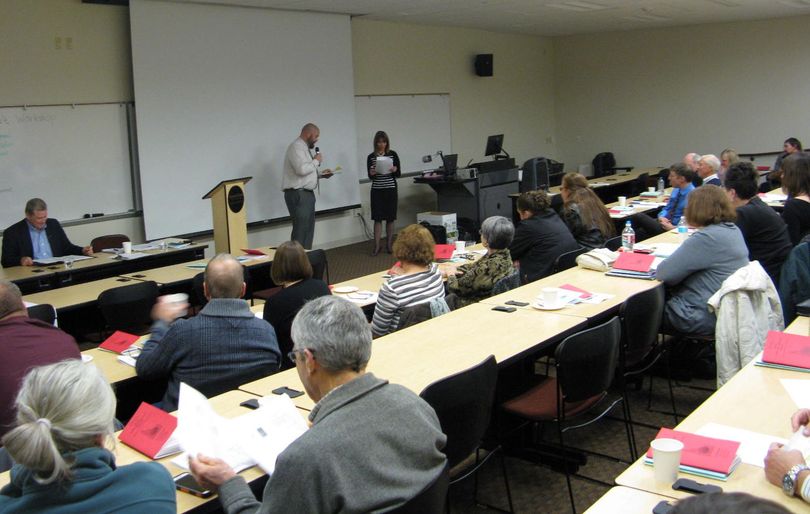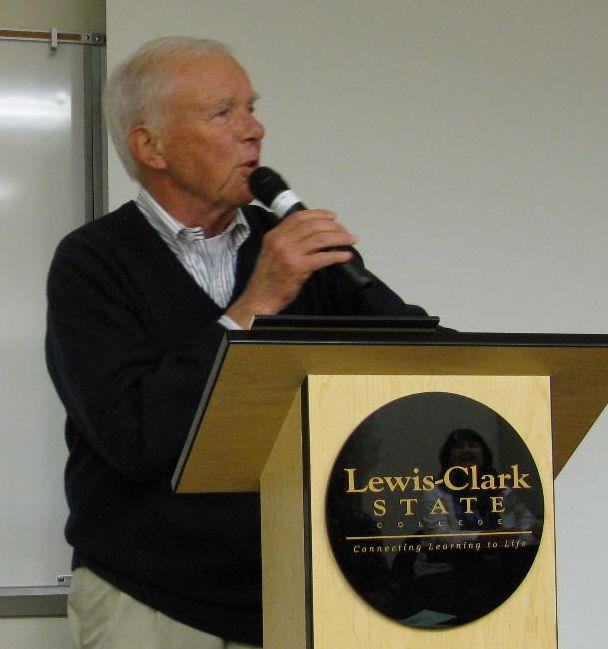 More than 45 people gathered at Lewis-Clark State College in Lewiston last night for the first of four open-government workshops in North Idaho this week featuring Idaho Attorney General Lawrence Wasden. The free sessions, sponsored by Idahoans for Openness in Government, or IDOG (full disclosure – I'm IDOG's president), cover how to comply with Idaho's two key open government laws, the Idaho Open Meeting Law and the Idaho Public Records Act, and are for local and state government officials and employees, reporters, editors and photographers from all media, and interested citizens.
Monday night's session, co-sponsored by the Lewiston Tribune included interactive skits in which audience members took on roles, including the one pictured above, in which Doug Bauer of the Tribune portrayed a county prosecutor and Jaynie Bentz of the Port of Lewiston a county commissioner, helping illustrate the do's and don'ts and generating laughs along the way. Lewiston Tribune Publisher Butch Alford, at left, guaranteed the session would be worth the price of admission, or he'd refund double the price.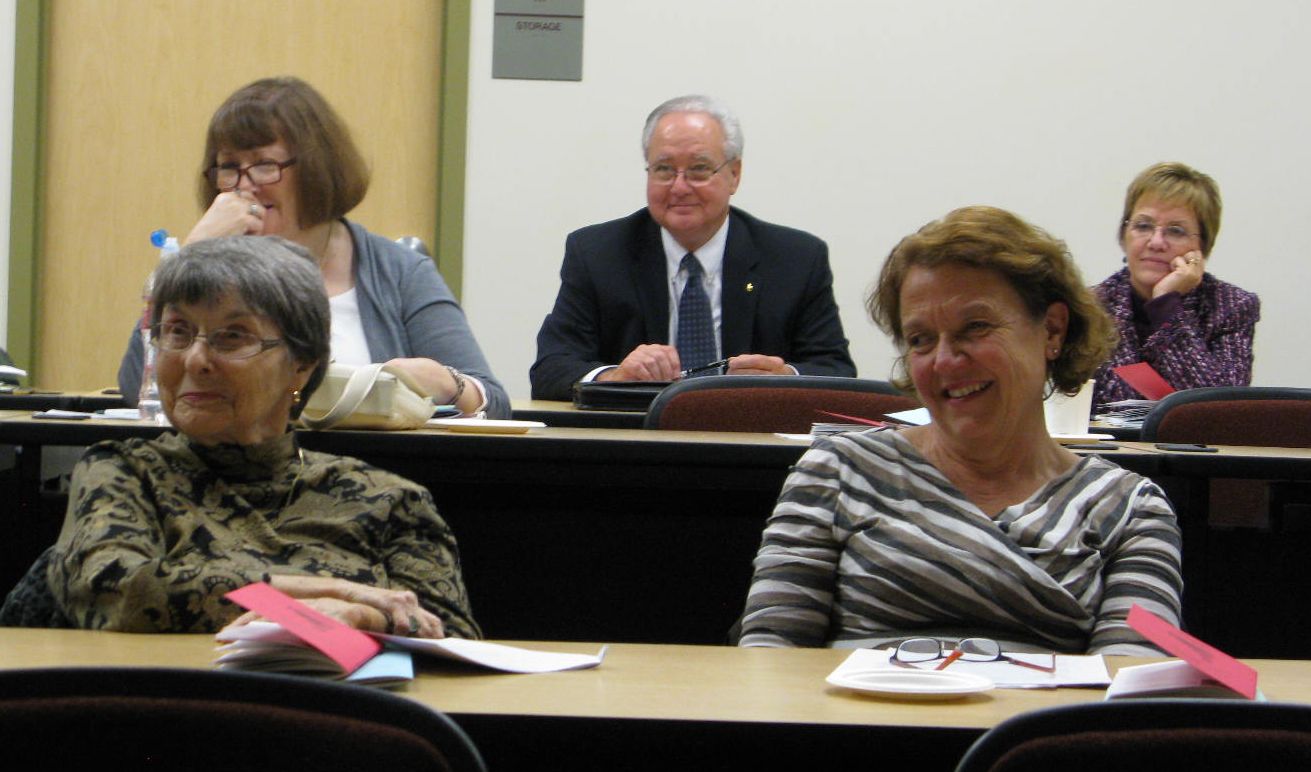 Among the issues that came up during the session: Chief Deputy Attorney General Brian Kane noted that members of public boards shouldn't be texting one another during meetings. "We've actually had cases of folks texting during a meeting and not having the discussion," he said. "If you're texting during the meeting, you're robbing the public of the purpose of the Open Meeting Law." Plus, he noted, those texts become public records and the public's entitled to see them.
He also emphasized a line in the Open Meeting Law that says the "mere presence of legal counsel" does not justify a closed executive session; the law requires more than that. "The corollary to that is folks will send an email and copy it to their attorney, and claim it's attorney-client privilege" to evade the public records law, Kane said. "It doesn't work that way."
When an audience member asked where notice should be posted if a board meeting is held at a board member's home, the answer was: That's not advised. A public meeting means anyone can come in, even to that home. But if that's the place, notice must be posted somewhere prominent, like on the front door or the mailbox out front.
Additional IDOG workshops will be held tonight in Moscow; Wednesday night in Coeur d'Alene; and Thursday afternoon in Sandpoint. There are details here on locations, times and how to RSVP.
---
---