Mon., Feb. 3, 2014
Dozens of 'Add the Words' protesters arrested in the state Capitol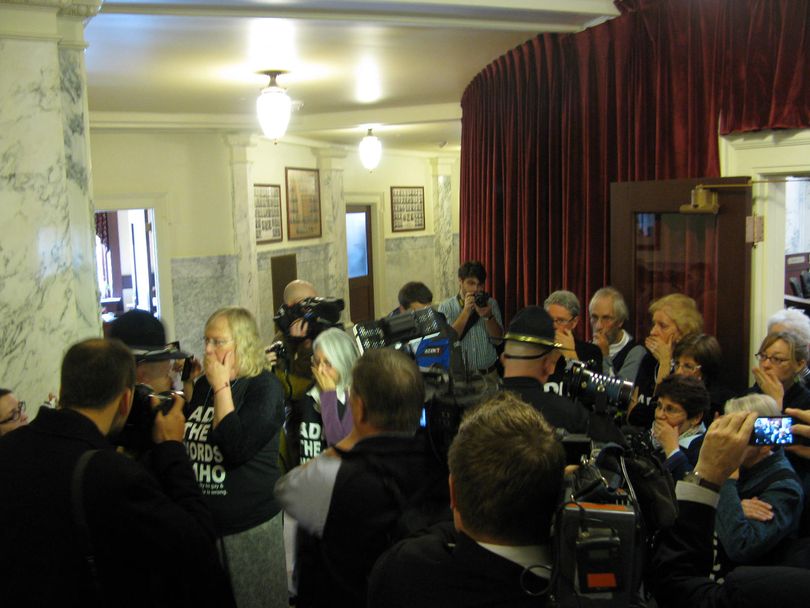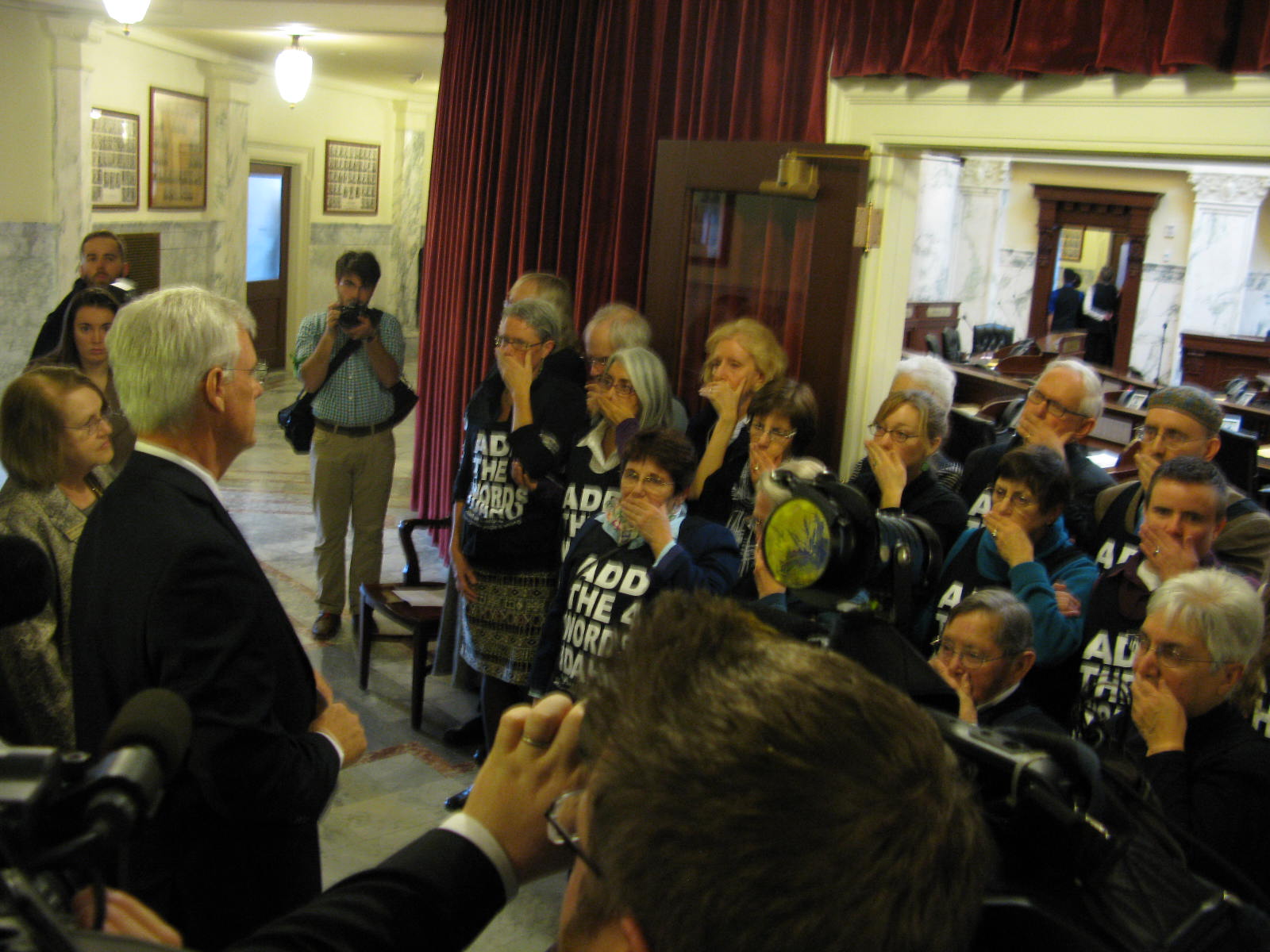 Dozens of protesters are now being arrested in the Idaho State Capitol, after Senate President Pro-Tem Brent Hill, R-Rexburg, asked them to leave the entrances to the Senate chamber, which they were blocking, and they silently refused. "We need to take care of the people's business," Hill told the "Add the Words" protesters, who stood with their hands over their mouths. "We ask you to vacate the premises." He added, "We're glad to have you here in the state Capitol - it's the people's building." He invited the protesters to turn their slogan-bearing T-shirts inside out and go to the Senate's public gallery, where they could watch its proceedings, but none responded.
A few minutes later, Hill returned to the main Senate entrance and asked to get through to his desk; again, the protesters stood silent and didn't move. He headed back down the hall toward his office. And then, after a few more quite minutes, uniformed Idaho State Police officers arrived and began the arrests."
"Are you willing to leave the chambers?" the officers asked each protester. When they wouldn't, the officers said, "You're under arrest." The protesters were lined up and taken in groups upstairs to a conference room on the 4th floor of the state Capitol, with at least one exception: 74-year-old Lee Tayler, a Navy veteran who uses a scooter to get around, was escorted to the elevator. A spokesman for the protesters said 43 people were willing to be arrested in today's protest, which is pushing for consideration of legislation to add the words "sexual orientation" and "gender identity" to the Idaho Human Rights Act, which now protects against discrimination on the basis of race, religion, disability and other factors. The bill has been proposed each year for the past eight years, but hasn't gotten a full committee hearing; this year, it hasn't been introduced.
There was a hush over the Capitol as the arrests were made; the ISP troopers spoke in low voices, and the protesters mostly remained silent. House members, Capitol pages and onlookers watched from across the ornate third-floor rotunda.
---
---