Wed., Feb. 26, 2014
Land Board accepts new cabin-site appraisals, lessees protest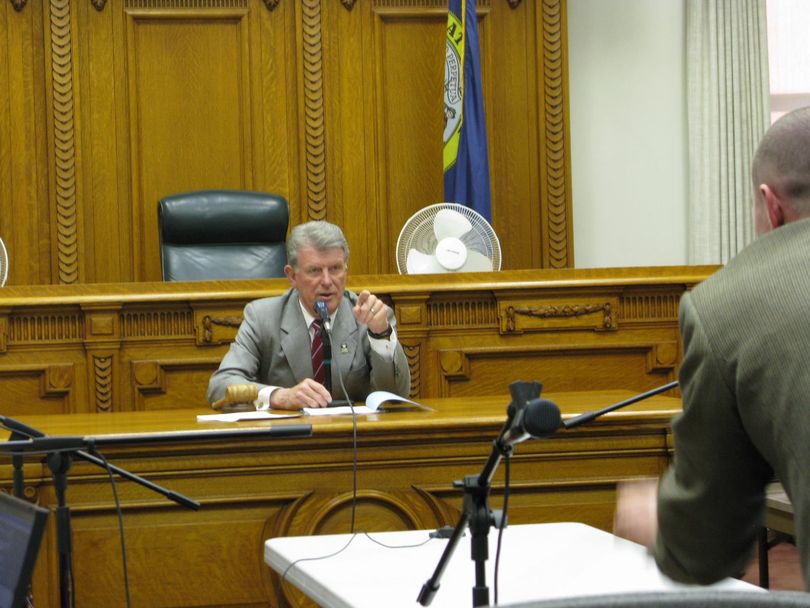 In a special meeting today, Idaho's state Land Board, which consists of the five top elected state officials and is chaired by Gov. Butch Otter, voted to accept new values for state-owned cabin sites at Priest and Payette lakes on which renters have built and own their own cabins. New appraisals were done on 361 Priest Lake cabin sites and 16 at Payette Lake.
"As we're all painfully aware, the 2013 valuations came in 84.9 percent higher than IDL's 2012 valuations," Denny Christenson, president of the Priest Lake State Lessees Association, told the board. "Lessees were astounded to see their values increase by that much during a time when their other real estate investments were declining in value." But the new appraisals, he said, are 79 percent higher than the 2012 appraisals. That's left lessees, he said, "with the same question they asked last year – how can these values be 79 percent higher than 2012 in a down market?"
The 2014 values vary considerably, and Christenson said the appraisers' qualifications were much better this time around. Still, he said, "A large number of lessees continue to believe the appraised values are much too high and would not be supported on the open market." Many will appeal, he said.
The values matter because they're the basis for calculating rent on the land, and also are a starting point for auctions or other transactions in which cabin owners – or others – could have the opportunity to buy the land under the cabins from the state. The state has been working for several years to get out of the cabin-site renting business, in favor of other land investments that bring greater earnings to the beneficiaries of Idaho's state endowment, the largest of which is the state's public schools.
Lands official Patrick Hodges said based on the results of a meeting between the department and the Priest Lake lessees, "We've opened a two-week window after the appraisal numbers are approved by this board, to allow lessees to submit factual corrections." That will be for errors in measurements and the like, he said, and such corrections will be made without having to go through a full appeal process.
---
---