Idaho Reports kicks off legislative season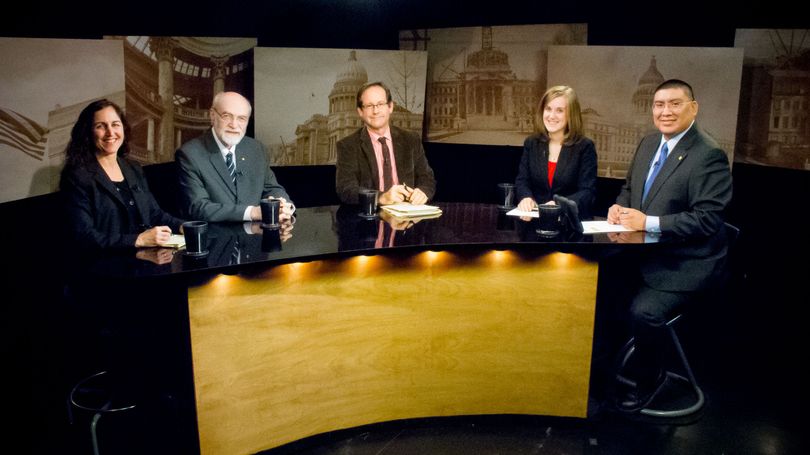 On tonight's "Idaho Reports" program on Idaho Public Television – the kickoff to the program's weekly coverage of this year's legislative session - I join Jim Weatherby, Dan Popkey, and hosts Melissa Davlin and Aaron Kunz to discuss what's ahead. Also, Davlin interviews former House Speaker Bruce Newcomb and former House Minority Leader Wendy Jaquet on the impact of an election year on the legislative session; there's historical perspective on some of the questions facing this year's Legislature; and Kunz interviews three lobbyists, Wayne Hoffman of the Idaho Freedom Foundation, Monica Hoffman of the Idaho ACLU, and Dan Chadwick of the Idaho Association of Counties.The show airs at 8 p.m. tonight; it re-airs Sunday at 10:30 a.m. Mountain time, 9:30 Pacific; and plays on Boise State Public Radio on Sunday at 7 p.m. After it airs, you can watch it here online any time.
During the program, Davlin stumps all of us by asking how long the circulators of the initiative petition to raise Idaho's minimum wage have to gather their signatures. Here's the answer: According to Deputy Secretary of State Tim Hurst, "The statute says 18 months or April 30 in the year of the election, whichever comes first." The "Raise Idaho" petition was submitted May 15, 2013; its backers have until April 30 to gather the required signatures.
---
---