Idaho GOP Central Committee passes resolution calling for eliminating state insurance exchange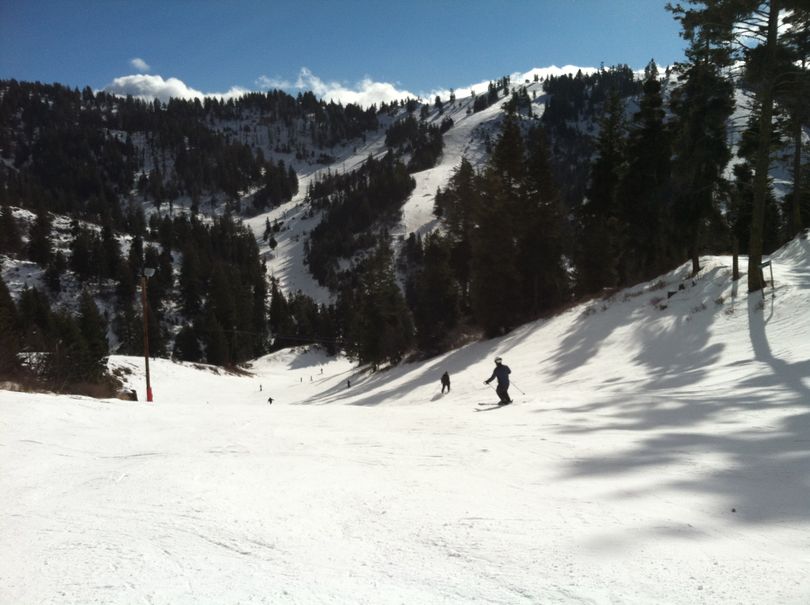 Yes, there was political news this weekend, but I have to admit to spending my Saturday more focused on which runs were groomed up at Bogus Basin than which resolutions were passing at the GOP Central Committee meeting in Boise. I'll have more on that later, but initial reports that the party had dumped its presidential caucus apparently were incorrect. And the central committee did pass a resolution calling for repeal of the state-based health insurance exchange, which the Republican-dominated state Legislature and GOP governor launched this year.
"It didn't even get much discussion – it just passed to repeal the health care exchange," said longtime GOP activist Rod Beck. The central committee took a position against a state-based exchange a year ago – even after GOP Gov. Butch Otter personally spoke against the resolution – and its vote this weekend showed its stand hadn't changed. Otter and GOP lawmakers argued that a state exchange was the only way to avoid having the federal government operate an exchange for Idaho, an alternative they said would diminish the state's role in favor of the feds.
Beck said despite reports otherwise, the Idaho Republican Party still plans to hold a presidential caucus in the next presidential election cycle, as it did in 2012. "In fact it's been reinforced – we reinforced the rules," he said. "We will have a 2016 caucus." Due to concerns from North Idaho committee members, who proposed doing away with the caucus, Beck said voting processes were streamlined to avoid the lengthy, multi-round voting that last time kept the Kootenai County caucus going late into the night, after statewide results already were clear.
In other provocative moves, the GOP Central Committee voted to name Sen. Russ Fulcher, R-Meridian, its "Outstanding State Legislator" for the year, one of eight awards annually given out by the committee; and voted to commend Sens. Jim Risch and Mike Crapo and Rep. Raul Labrador for voting against the Ryan-Murray federal budget deal. Fulcher is challenging Otter in this year's GOP primary; the congressional delegation was split on the budget vote, which GOP Rep. Mike Simpson supported and which averted more government shutdowns.
Idaho GOP Chairman Barry Peterson confirmed those outcomes; Fulcher beat out Rep. Jeff Thompson, R-Idaho Falls, for the outstanding legislator honor. "My personal feeling, after the meeting was over, I felt like the party, we have the wide range of personal feelings about various aspects of government, but the party seems to be very much a united group," Peterson said. "We accept the fact that there are differences. … When we were done, we were all shaking hands."
Meanwhile, at Bogus Basin, the snow cover is definitely getting thin – we need snow! – but groomers have been working miracles, keeping the conditions skiable and fun so Treasure Valley residents can get up on the mountain.
---
---