A snowy day at the Statehouse…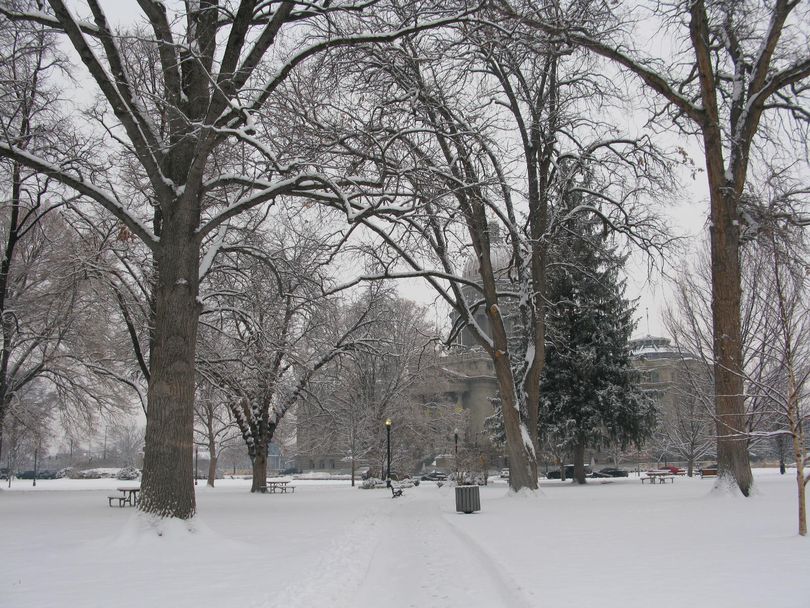 There is no truth to the scurrilous rumor being spread that I headed straight to Bogus Basin this morning; no, I'm here at the Capitol, and this is the snowy approach to it this morning, viewed through Capitol Park. It has a bit of the look of the magical land of Narnia to it today – just past that glowing lamppost lies a world where there may not be talking animals, but we have our own mythical political beasts… At any rate, I'm looking forward to my annual chat with the City Club of Boise today, the Pundits Forum, at which AP reporter John Miller, Idaho Statesman columnist Dan Popkey and myself will discuss the upcoming legislative session with moderator Jim Weatherby.
This afternoon, the joint Change in Employee Compensation Committee holds its second day of hearings this year, starting at 1:15 in the Lincoln Auditorium with presentations from the governor's budget chief, the legislative budget director and the JFAC co-chairs, followed by an open public hearing for testimony from state employees and the public from 3:15 to 5 p.m.
---
---