Bill would ban lawmakers from holding any other elected position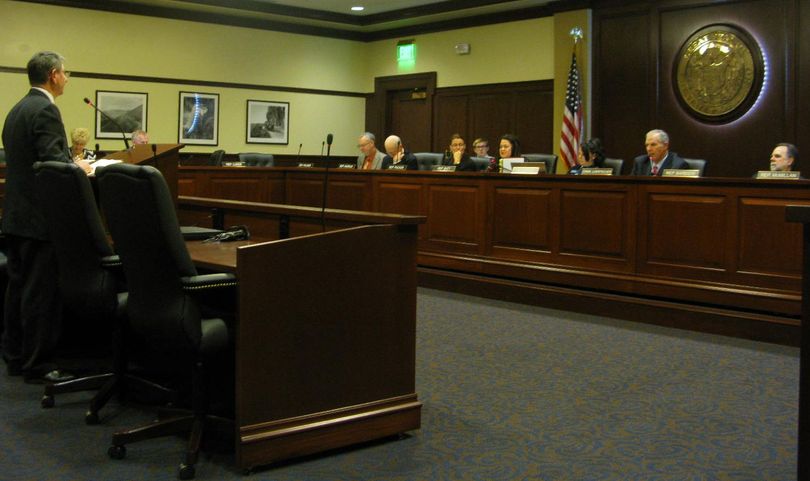 Legislators shouldn't be able to also hold any other elected positions, Rep. Lynn Luker, R-Boise, said today, offering legislation to make that Idaho law. The House State Affairs Committee voted to introduce the bill, but several members said they saw problems with such a blanket restriction. Rep. Gayle Batt, R-Wilder, noted that many rural communities have irrigation or ditch districts. Rep. Eric Anderson, R-Priest Lake, said his small community doesn't have a lot of people to serve on sewer boards or fire district commissions. "I think this is worthy of discussion, but I think we should keep in mind our small rural communities," he said.
Freshman Rep. Thyra Stevenson, R-Lewiston, took some heat last year for continuing to serve on the Lewiston City Council; her term ended at the end of the year. Rep. Hy Kloc, D-Boise, is an elected member of the Greater Boise Auditorium District board, and several other lawmakers have served on their local school boards or had other community roles. Idaho has a part-time, citizen Legislature; lawmakers generally have outside employment back home.
Luker called it "unseemly" for a lawmaker to also represent another group of constituents, even within their district. Rep. Vito Barbieri, R-Dalton Gardens, asked, "Can you spell out for me a little more clearly the conflict of interest?" Luker said, "I guess for me ... there's a certain aversion to accumulation of power, when we have multiple positions vested in one person." He said, "I think there's an issue of time, I think there's an issue of conflict."
After the meeting, Luker said, "For example, you've got cities coming here to lobby for money. ... School boards the same way." This morning, Steve Berch, a Democrat who also serves on the Auditorium District board, announced his candidacy for a legislative seat in Luker's district.
---
---