Private donations now make up 62% of Idaho Public TV's operating budget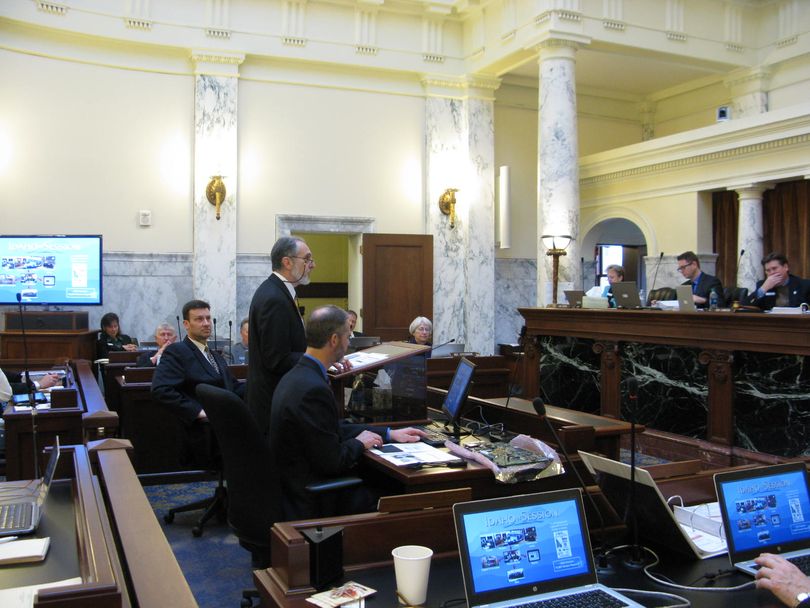 Idaho Public Television now gets 62 percent of its operating budget from private donations, General Manager Ron Pisaneschi told the Joint Finance-Appropriations Committee today. "High-quality programming translates into higher than average contributions levels," he said. "We are doing considerably better than our peers." Compared to similar public TV systems around the nation, Idaho has "more than twice the percentage of donors per capita than our colleagues, and nearly twice the average gift," Pisaneschi said.
The station's programming won 60 national and regional awards in 2013, and it was twice rated the most-viewed PBS station per capita in the country, in Nielsen ratings that occur four times a year.
"We've had a great year this year, lots of successes, but we do still have some challenges in the statewide delivery system," Pisaneschi told JFAC. The governor's recommended budget for Idaho Public TV calls for a 19.8 percent increase in state funding next year to $2.2 million, but that's largely because of a recommendation for $629,200 to replace specific equipment items. Idaho PTV had asked for $1.4 million for that, plus additional funds for maintenance and repair. In total funds, the governor's budget proposal for IPTV reflects a 0.8 percent increase.
---
---