Former House chief clerk returns to give Ag Department budget pitch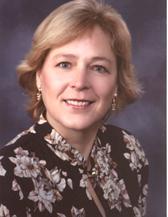 Pamm Juker was the chief clerk of the Idaho House for a decade, so she's plenty familiar with the legislative process. But she was in a new role at the Capitol today, when she delivered the annual budget presentation for the state Department of Agriculture. "That was something on my bucket list," Juker said afterward; as chief of staff to Agriculture Director Celia Gould, Juker filled in today while Gould was in North Carolina awaiting the arrival of her son's first child; both he and his wife, an engineer, are in the Marines and are stationed there.
Juker said after "reading bills for all those years, it was kind of comfortable, I guess. … It went just fine. I thought I would be much more nervous than I was, and as it turned out, I didn't have time to be."
The Department of Agriculture is up for a 1.9 percent budget increase next year in state general funds, under the governor's recommendation; it's a 0.2 percent decrease in total funds. Included within the budget proposal but not reflected in those figures, because it would be a fund transfer, is $2 million for a new wolf control effort to be overseen by a new board. When Joint Finance-Appropriations Committee members asked about that, Juker deferred to department officials who said they'll await the outcome of legislation on that, and the $2 million figure at this point is a placeholder in the governor's budget proposal. Ag also is looking to expand its international marketing efforts, in a joint effort with the state Department of Commerce, by adding one position, either in the existing international trade office in Taiwan for southeast Asia, or possibly in Russia.
Rep. George Eskridge, R-Dover, asked if funding for anti-invasive species efforts is sufficient at this point; Ag official Lloyd Knight said between the $1.2 million a year coming in from special invasive species boat stickers and a $900,000 ongoing appropriation for invasive milfoil in waterways, that funding is now stable.
---
---