Woodings launches Democratic campaign for Idaho Secretary of State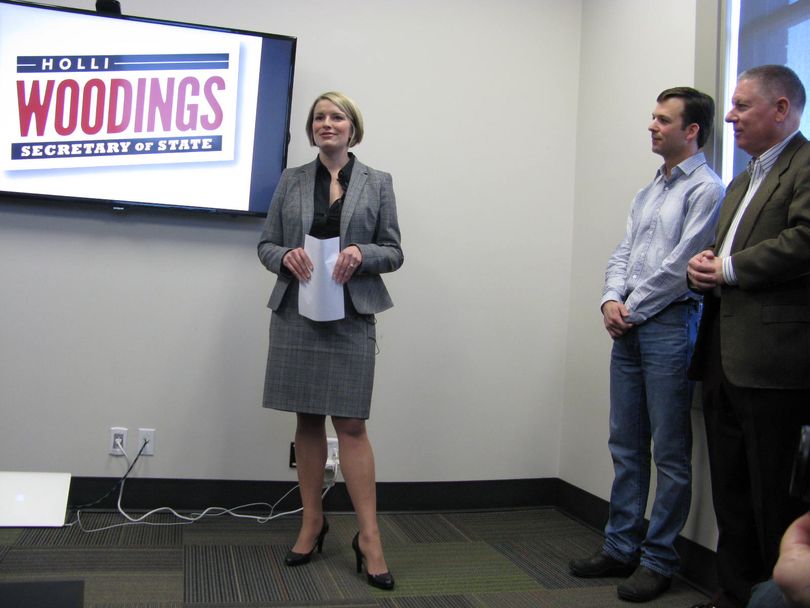 Rep. Holli Woodings, D-Boise, announced her candidacy for Idaho Secretary of State today, saying as a self-described "voting geek," she'll put her top emphasis on keeping Idaho's election system open and fair, and "making sure that partisan interests do not have a place in that office." Woodings, 35, said the day she turned 18, the first thing she did was drive to the post office and register to vote. "I was going to be able to be involved and to have a part in the Democratic process," she said. "I r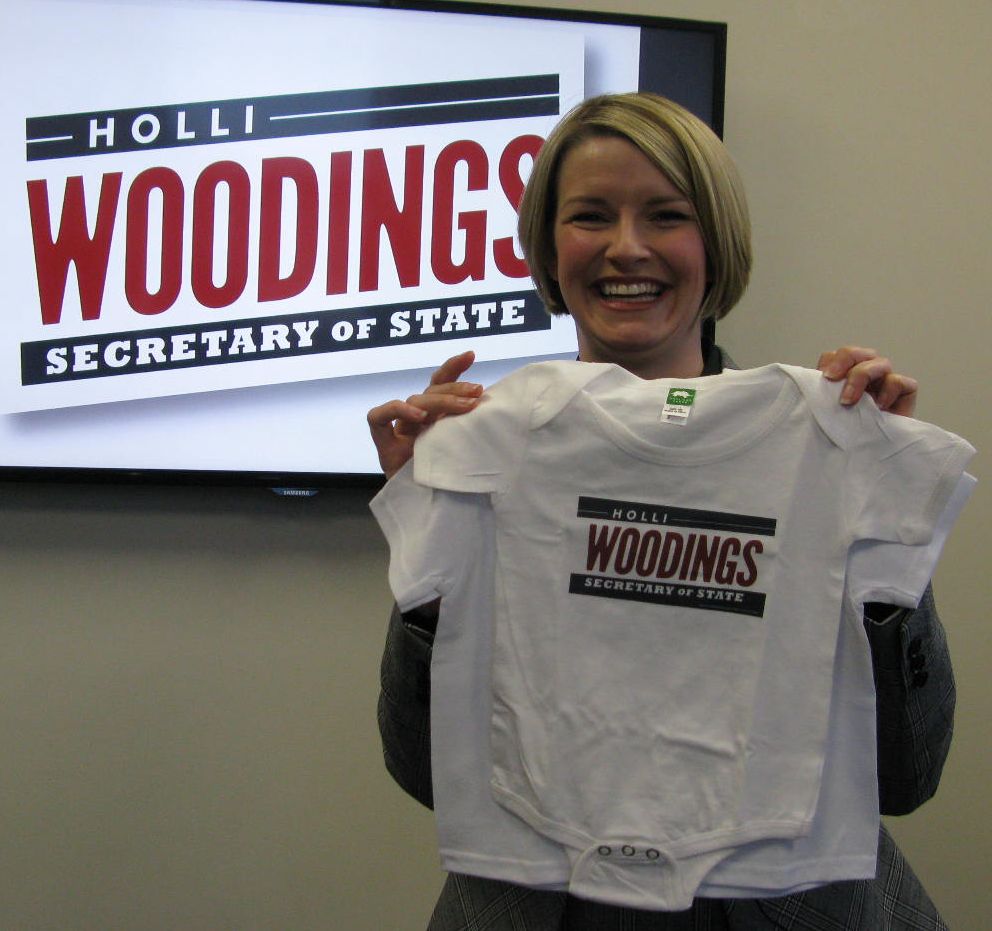 eally am committed to kicking down any barrier that stands between people and the polls."
Woodings launched her statewide campaign at the Boise office of her husband Ryan's high-tech firm, MetaGeek, which started up 8 years ago and now employs more than 25 people, making hardware and software tools for managing WiFi networks.
After the legislative session is over, Woodings said, "I'm planning on packing up my 6-month-old in an RV and traveling around, so that he has his normal place to nap every day," because, she said, as parents know, "naps are sacred." "We'll be criss-crossing the state," she said. After her announcement, which was attended by a small throng of supporters including A.J. Balukoff, Democratic candidate for governor, and state Democratic Party Chairman Larry Kenck, Hollings' campaign staff presented her with tiny campaign T-shirts for her kids, 3-year-old Mary and little Arthur, whose shirt is a onesie.
Woodings is the first Democrat to jump into the race for the open seat; longtime GOP Secretary of State Ben Ysursa is retiring after his current term. Republicans who already have announced they're running include former Sen. Evan Frasure of Pocatello, House Speaker Lawerence Denney of Midvale, chief deputy Ada County Clerk Phil McGrane, and former Sen. Mitch Toryanski of Boise.
---
---