Aggressive callers target Idahoans in 'IRS agent' scam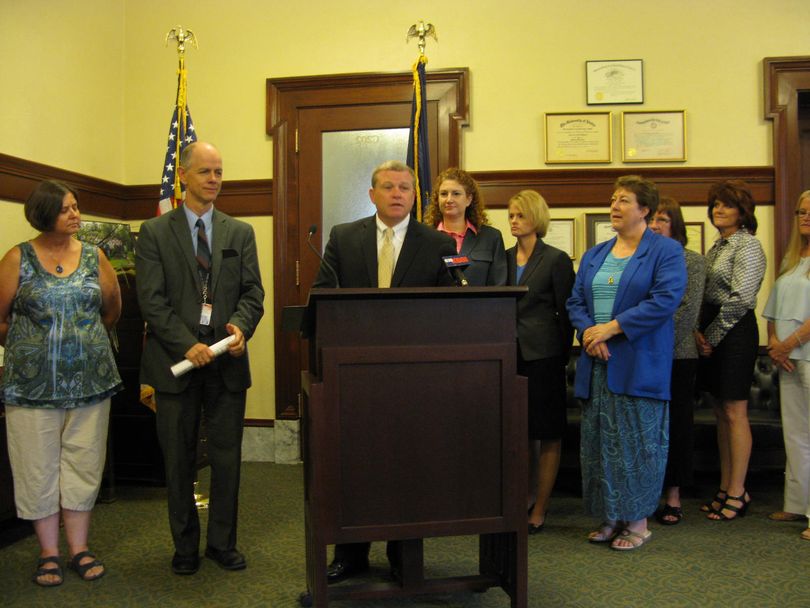 Idahoans increasingly are being targeted by a scam in which aggressive callers claim to be IRS agents and threaten arrest, liens, and even "bodily harm" if the victims don't pay up immediately, Idaho Attorney General Lawrence Wasden reported today. "We've seen steady reporting of the IRS scam in the last few months," Wasden said, as he released the annual report of his Consumer Protection Division – which received more than 800 complaints over the past year and recovered $1.9 million in restitution for wronged consumers. "The best response is to simply hang up on these crooks."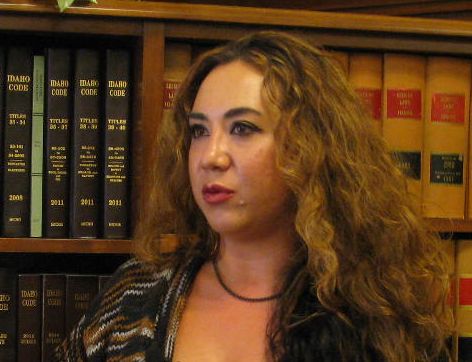 Jennifer Pedregon of Boise, shown here, said she heard her parents' answering machine receive a call from what sounded like a real IRS agent – including badge number and phone number to call back – saying her dad owed taxes and needed to get back to the "agent," "otherwise further legal action would be taken within eight to 10 days." She was concerned, but then her cell phone rang, and she received an identical call, this time threatening her rather than her father. "I realized that that was probably not a legitimate IRS agent," Pedregon said.
Deana DuVall of Meridian got a message on her answering machine from a heavily accented caller claiming to be an IRS agent and demanding a call back on her husband's case. When she returned the call, the man demanded her phone number; she declined. "He started yelling at me," she said. "He said, "We will have your husband arrested in 45 minutes – we're coming." The man called back later that afternoon, DuVall said. "We knew it had to be fraud. But it was scary, because they knew personal things about my husband and me – we don't know how." Both women filed complaints with the Attorney General's office.
Some of the scammers have managed to mask their phone numbers so it looks like the calls come from toll-free IRS numbers; some have correctly given the last four digits of the intended victim's Social Security number. Brett DeLange, head of the office's Consumer Protection Division, said, "The IRS is not going to call you and say you owe money. … That's just not how they do business. You're going to get a notice in the mail." He said, "The most important message is hang up, and the sooner the better – don't talk to these people. They're criminals."
Idaho has been receiving steady reports of the scam statewide in recent months, though it's been around for several years, DeLange said. It's among an array of consumer-protection issues the office addresses. Among the highlights of the past year for the office was the successful federal antitrust lawsuit rejecting the purchase of Saltzer Medical Group by St. Luke's Health System; that ruling is now on appeal. The division also has recovered millions for Idahoans in cases involving everything from e-books to pharmaceutical pricing to discount clubs.
Wasden said the nearly $2 million in recoveries for Idaho consumers amounts to $2.72 for each taxpayer dollar appropriated for consumer operations in 2014. The full Consumer Protection Division annual report, released today, is online here.
---
---