Peterson accepts ruling, says he won't run again on Aug. 2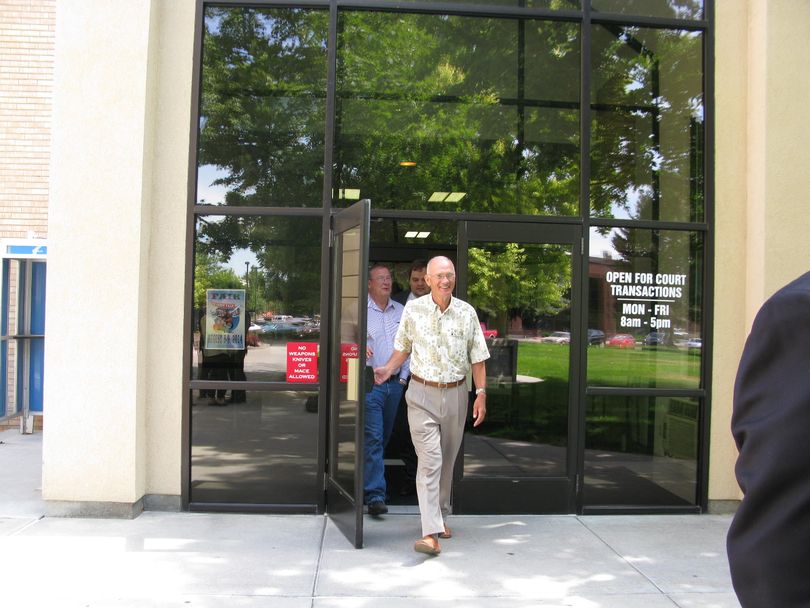 Barry Peterson had this to say after 5th District Judge Randy Stoker ruled he's no longer chairman of the Idaho Republican Party: "The judge made a ruling, and I'm comfortable with what the judge did." As for what the party does next, he said, "I'm not the chairman, so it's not up to me." Peterson said he won't appeal and never intended to.
He also said he won't run for state party chairman on Aug. 2, when the state party Central Committee chooses the new leaders. He said he's heard of three candidates: Steve Yates, Doug Pickett and Mike Duff. "I'm happy for all of them," he said.
Christ Troupis, Peterson's attorney, said Peterson met with Gov. Butch Otter yesterday and offered to resign as party chairman, "And the governor said you can't resign because you're no longer chairman," Troupis said. "Barry wanted the process for the integrity of the party."
Peterson declined to discuss his meeting with Otter. "We visited on Saturday, on Sunday, and on Monday," he said. "On each day, I got a different reflection of the governor. … It was clear to me that the lobbyists and his staff had significant influence on his position."
---
---