Four finalists being interviewed to be next legislative services chief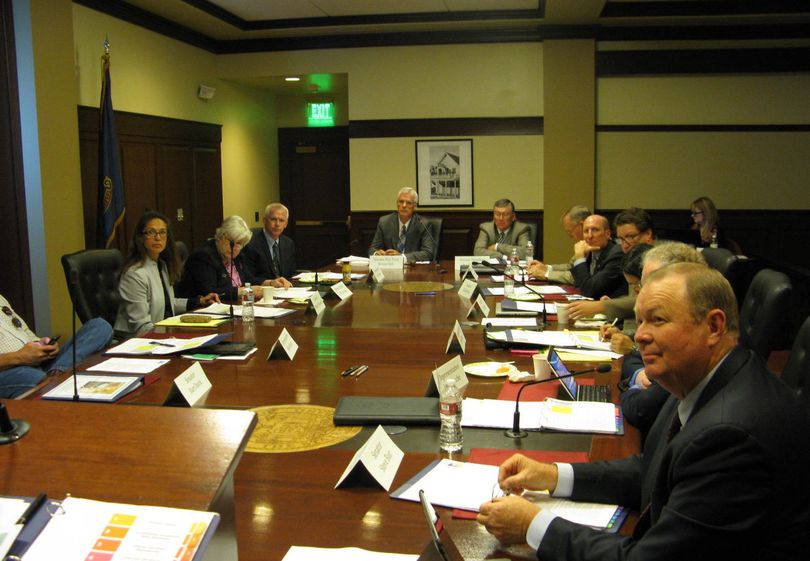 Four finalists are being interviewed today to be the state's next director of legislative services, after current longtime director Jeff Youtz retires Sept. 30. More than 30 people applied for the position; the four finalists who will be interviewed by the Legislative Council today are Eric Milstead, Ross Borden, Dwight Johnson and Ken Roberts. The interviews will take place in a closed-door executive session of the council; then, this afternoon, the council will convene in public again and vote on the appointment.
"We had a lot of great applicants," said House Speaker Scott Bedke. A selection committee consisting of the speaker, the Senate president pro-tem, and both the House and Senate minority leaders winnowed the group down to the four finalists. The new director will take over Oct. 1.
The council met this morning to go over reviews of various details of this year's legislative session, wording for ballot statements on a constitutional amendment regarding administrative rules, and interim committee appointments; it consists of lawmakers from both parties and is chaired by the speaker and pro-tem.
---
---