Thu., June 12, 2014
Political fireworks already going off as Idaho GOP gathers in Moscow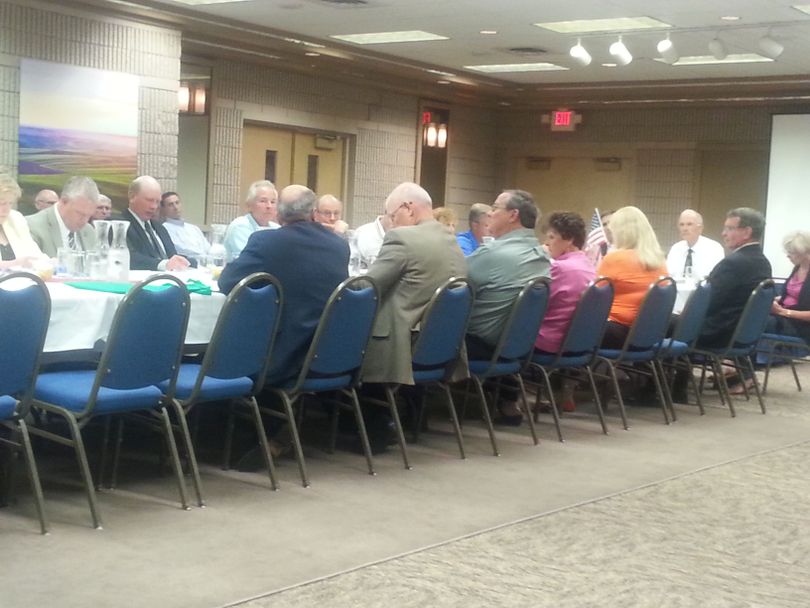 Up at the Idaho Republican Party convention in Moscow, today's schedule includes the party's executive committee meeting, ahead of the big convention activities that run from tonight through Saturday. Melissa Davlin of Idaho Reports is there, and reports that there already are plenty of fireworks – including over the status of the Region 4 chairman (outgoing chairman is Rod Beck), the notice for the region's reorganization meeting on Friday, committee assignments and more. There was a protest over the seating of Beck, rather than new Region 4 Chairman Dawn Hatch; Idaho GOP Chairman Barry Peterson said he wouldn't allow a vote on the issue.
"A handful of people in the audience walked out in frustration and discussed Peterson's decision in the hallway," Davlin reports. "One Elmore County Republican said this is common during meetings under Peterson."
Issues also were raised over committee appointments, and not just those from Ada County (to which Peterson assigned just four committee posts, instead of the more than 30 it was due; he said the newly elected county chairman didn't send him the list in time). National Committeewoman Cindy Siddoway said some delegations didn't get any committee assignments. Idaho Federation of Republican Women President Julie Chadderdon questioned how Peterson could have assigned even the four to Ada delegates if he didn't get a list of the county's delegates.
"That's an interesting observation, but there's more than one viewpoint on it," Peterson said. Despite missing lists, Peterson said it was still his job to assign committees. "The burden is mine to fill that up, which I did," he said.
---
---