Thu., March 6, 2014
Guns on campus debate begins…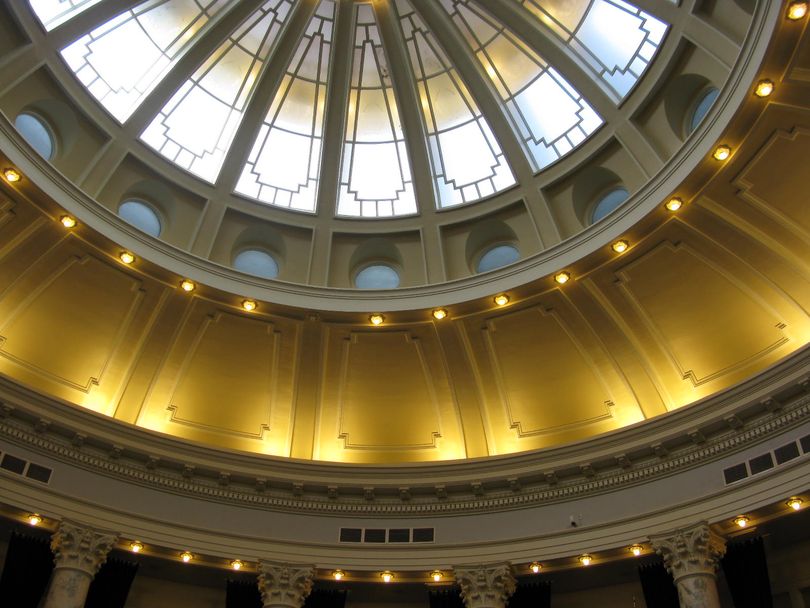 The House has convened for its afternoon session, and quickly disposed of its first bill at hand unanimously. Now, it's time for the guns-on-campus bill. Rep. Judy Boyle, R-Midvale, is opening the debate on SB 1254.
"This is the bill that you've all been hearing about and waiting for," Boyle said, and read from the Idaho Constitution, "The people have the right to keep and bear arms, which right shall not be abridged; but this provision shall not prevent the passage of laws to govern the carrying of weapons concealed on the person."
She said, "The Legislature can regulate carry-concealed licenses, but not open carry, unless we change our Constitution. This bill does not change our Constitution. It does not do anything with open carry at this time. It does set restrictions on guns on campus." Boyle yielded to Rep. Christy Perry, R-Nampa, to finish the opening debate in favor of the bill. "The presence of firearms (carried) by law-abiding citizens has never been proven to cause crime rates to go up," Perry told the House. "There is no reason for anyone to restrict their rights."
"Most of you know that I do carry a gun with me," Perry said. She shared a story from years ago, in which she said she was driving on a darkened road at 5 a.m. when the driver ahead of her was driving erratically, slamming on the vehicle's brakes. She attempted to pass, and the other driver ran her off the road, into the ditch. As she sat there fumbling for her phone, she said, the other driver approached her car. "I grabbed my gun," she said. "The person came back, I held the gun in the window. … When they looked at it, they took off at a high speed. I didn't have to do anything else. I did call the police. … I did get a license number. … I was still extremely scared to even be put in that position." She said, "It's my right to be able to defend myself, regardless of where I'm going to be."
SB 1254 would allow retired law enforcement officers or anyone with Idaho's new enhanced concealed weapons permit to carry a gun on Idaho's public college or university campuses, anywhere except in a dorm or a large entertainment venue seating more than 1,000 people. The bill is opposed by all of the state's public colleges and universities and the State Board of Education. Currently, Idaho law lets public colleges and universities regulate guns on their own campuses; all ban them in most cases.
---
---