Land Board receives final report on endowment mix that disfavors commercial property investments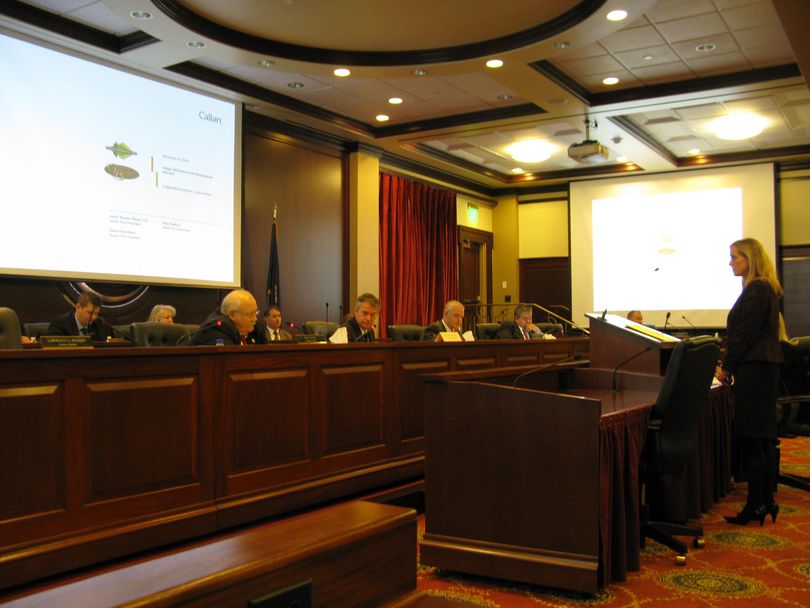 Idaho's state Land Board accepted the final version of a consultant's report today on the asset allocation of the state's endowment investments, including both land and financial investments; it found that timber land is an excellent investment for the endowment, grazing land is just marginal, and individual commercial properties in Idaho are not a good investment for the endowment. "It's the concentration issue, the lack of diversity," explained consultant Janet Becker-Wold of Callan and Associates. "If something happens to that property, then your whole portfolio can suffer." To be a good investment for the state's $1.8 billion-plus endowment, she said, "You either have to do it bigger and more diversified, or just don't do it at all."
The board is scheduled to discuss how to respond to the consultant's reporting at its December meeting. "This is exactly what we have been needing in order to help us fulfill our fiduciary duty," said Idaho Attorney General Lawrence Wasden. "It certainly gives us a record that we can use and sustain our decision-making." Idaho Secretary of State Ben Ysursa said, "I think we're going to have a good, positive blueprint forward, and a lot of that will be fleshed out in our December meeting. It was time to have a look."
Ysursa said the consultant's analysis will help the state look at the whole endowment, rather than considering each piece of it separately – the timber land, the investment fund, etc. "The whole idea was to get a study of the entire scenario," he said. "We called time-out on commercial … over a year ago to examine that, get independent verification and expertise. … We were headed into areas where we didn't have expertise."
Investments into some Idaho commercial properties, including a mini-storage business, raised concerns from critics including some state lawmakers about competing with private businesses in Idaho. A legislative interim committee is now examining the issue; the consultants presented the report to that panel on Friday.
Ysursa said, "We're good at timber – we're in the market, we've been doing it for years." As for grazing land, of which the endowment owns plenty but the study found only marginal returns, Ysursa said the state is in the midst of a long-term study of grazing fees that could help chart a new direction.
Earnings from the state endowment largely benefit public schools; the Land Board is required by the state Constitution to manage the endowment for maximum long-term returns. The consultant's analysis found that timber land is a good balance for the volatility of the endowment's financial investments, and that the overall allocation of the endowment's assets is appropriate. It recommended "prudent divestment" over time of the commercial real estate holdings.
---
---