Guv candidates debate jobs, Medicaid, private prison…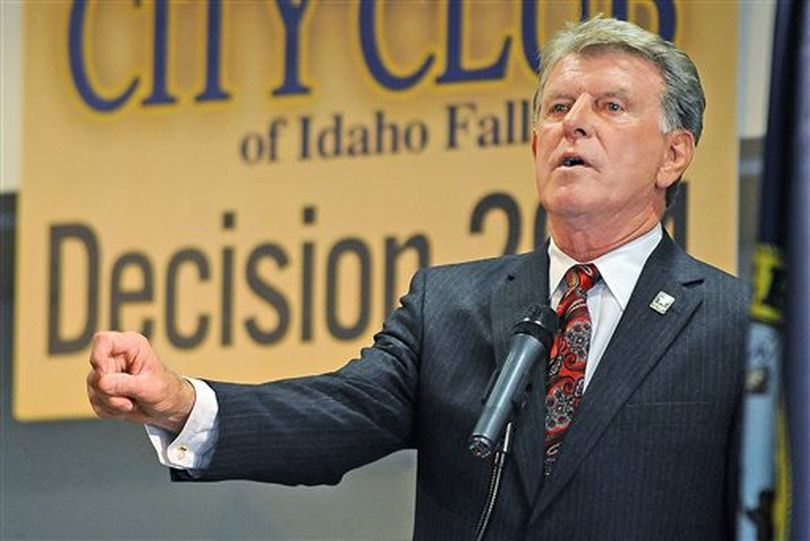 Other topics on which Gov. Butch Otter and Democratic challenger A.J. Balukoff have mixed it up in today's Idaho Falls debate: Balukoff has called for expanding Medicaid, to take advantage of federal taxes Idahoans already are paying and help the state. Otter said, "When we launch into an entitlement program like that, we need to make sure it's sustainable." He said he'll work with legislators on the issue.
On jobs, Balukoff said, "Our marketing plan seems to be tax breaks and cheap labor." He said rather than work so hard to bring companies into Idaho, the state should focus on helping the 40,000 small businesses already in the state to "grow and thrive and add employees." Otter countered, "Every large business in Idaho today started out as a small business." He said, "Businesses that are indigenous to Idaho are our No. 1 priority, no matter what you just heard. … Idaho was voted the second-best state in the union to start a new business, and a small business at that."
After Balukoff criticized Otter for his handling of the canceled Corrections Corp. of America contract to run Idaho's largest state prison, Otter said the contract was in place before he became governor, and said he stayed out of decisions involving it because CCA was a major campaign contributor.
---
---