Latah County issues marriage license to same-sex couple, on advice of county attorney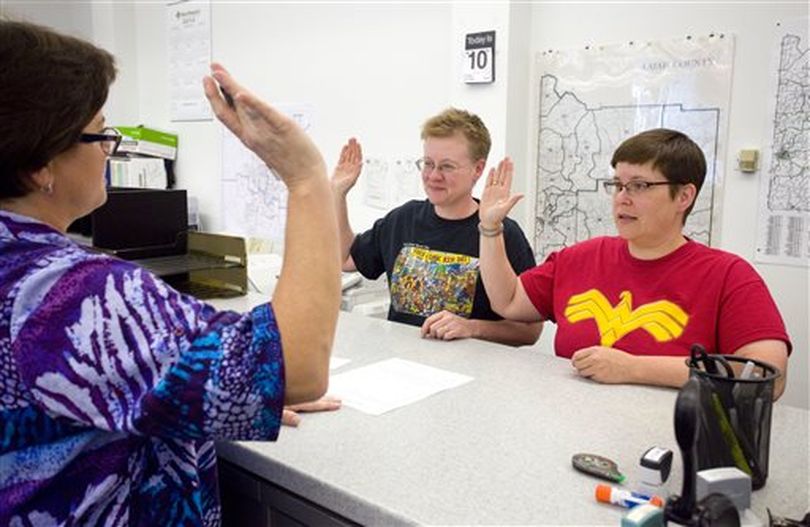 The Latah County Clerk has issued a marriage license to two females, signaling the start of same-sex marriage in Idaho – even before a final, formalizing order from the 9th Circuit. Latah County Clerk Susan Petersen said on the advice of the Latah County prosecutor she issued the license about 3:45 p.m. The two women came to her office in Moscow about 2:30 p.m. to get a license and had to wait while officials determined if they were allowed to start issuing licenses to same-sex couples, said Petersen, a Republican.
"We're just trying to follow the law," Petersen told Spokesman-Review reporter Jonathan Brunt.
---
---