Roller coaster of a day on same-sex marriage in Idaho caps week of dramatic developments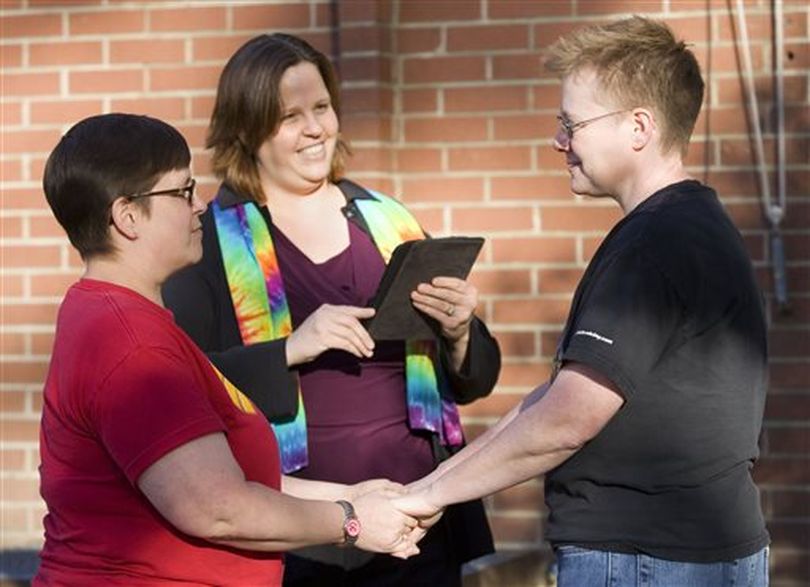 Here's a link to our full story at spokesman.com on the tumultuous developments today on same-sex marriage in Idaho – from Gov. Butch Otter vowing this morning to continue to fight it, to the U.S. Supreme Court's order this afternoon lifting a stay, to couples gathering at courthouses across the state but being turned away at most because a final order hadn't yet issued from the 9th Circuit, to Otter's announcement tonight that the state will comply with any order from the 9th Circuit.
"We are a nation of laws," Otter said. "Idaho now should proceed with civility and in an orderly manner to comply with any forthcoming order from the 9th Circuit." Otter's statement seems to suggest that he's dropping his appeals. When I asked that question, I got this response from the governor tonight: "I look forward to conferring with the Attorney General and legislative leaders in the coming week on this issue. In the meantime, I encourage patience and civility." Todd Dvorak, spokesman for Idaho Attorney General Lawrence Wasden, said this evening, "Our official response right now is we are waiting for the 9th Circuit to decide, and when it does, we will review our legal options."
By the close of business today, six marriage licenses had been issued to same-sex couples in Latah County, on the advice of the county attorney there. Kootenai County's courthouse is actually open tomorrow morning until noon. But most county courthouses are now closed until Tuesday morning, with the Columbus Day holiday on Monday.
---
---