Candidates draw lots before tonight's gubernatorial debate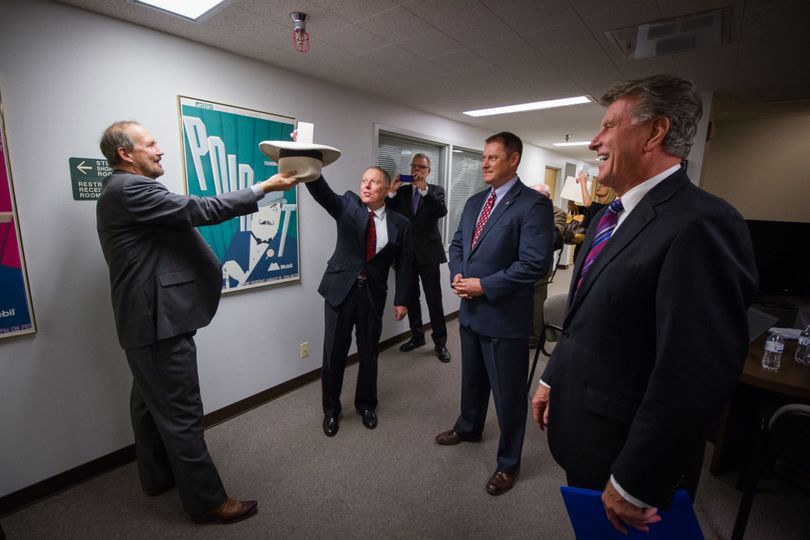 Prior to the start of tonight's final debate in the governor's race, the candidates - Gov. Butch Otter, Libertarian John Bujak and Democrat A.J. Balukoff - drew to determine the order for their opening and closing remarks; Bruce Reichert, executive producer at Idaho Public TV, used his vintage white cowboy hat to hold the lots. Tonight's debate runs 90 minutes and starts at 7 p.m. I'm on the reporter panel, along with Kevin Richert of Idaho Education News and Rocky Barker of the Idaho Statesman; Melissa Davlin of Idaho Public TV is the moderator.
Tonight's gubernatorial debate will be followed by the lieutenant governor debate between incumbent Brad Little and Democratic challenger Bert Marley. Check here later for links to full coverage of both debates.
---
---