Fri., Sept. 19, 2014
Luna on Idaho's next state superintendent: 'I hope they're bold'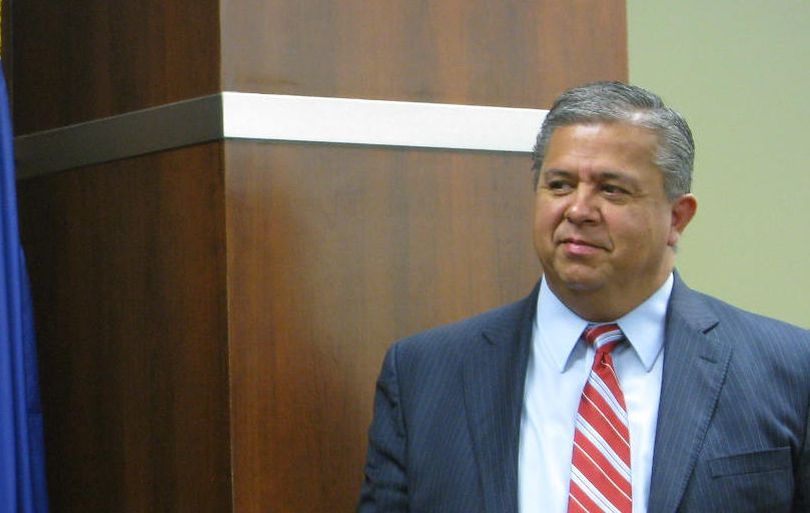 Curious about his comments to the Times-News last week, I chatted today with state schools Superintendent Tom Luna about the race to replace him. Luna confirmed that he has not endorsed either candidate in the race – Republican Sherri Ybarra or Democrat Jana Jones.
"It's likely or possible that a Democrat could win this race – I don't think that's news to anyone," he said. Luna also said he met with GOP nominee Sherri Ybarra last week. "She ran a very non-traditional campaign in the primary. I'm assuming she's taking a similar approach in the general," Luna said. "But I will tell you that having met her and talked with her, I think she can win, but more people are going to have to get to know her the same way I have. And I've only got to know her recently."
Luna compared Ybarra's prospects to his own first run for the position, when he lost, but came back four years later and won, "because I had a network in place, I had name I.D. built." He said, "It's not uncommon for a Democrat to hold this position. … I don't think anyone would assume that this will be a cake walk for a Republican."
Luna, who has served two terms as state superintendent and is the first non-educator to hold the post, said, "I think I have accomplished a lot, and it hasn't been without controversy, obviously. But I think we have accomplished a lot and I leave office pleased with the results that we've seen." He pointed to improvements in technology in Idaho schools, high school students taking college-level courses, increasing numbers of charter schools, and changes in how teachers are compensated to include factors beyond education and years of experience. "I specifically ran on those things, and we've accomplished them," Luna said. "The bottom line is by every academic measure, our schools and our students are doing better than they were eight years ago when I came into office."
He said, "I hope the next state superintendent is looking to make a difference and not make a career. I hope they're bold. I hope they'll stand up to people that support them and work with people that don't. It won't be easy … but it'll be the most rewarding experience of their life. That's how I feel about my time in office."
I'll have a story on this year's race for superintendent in Sunday's Spokesman-Review.
---
---