Mon., April 6, 2015
Legislative limerick(s) No. 7: Awaiting a spring migration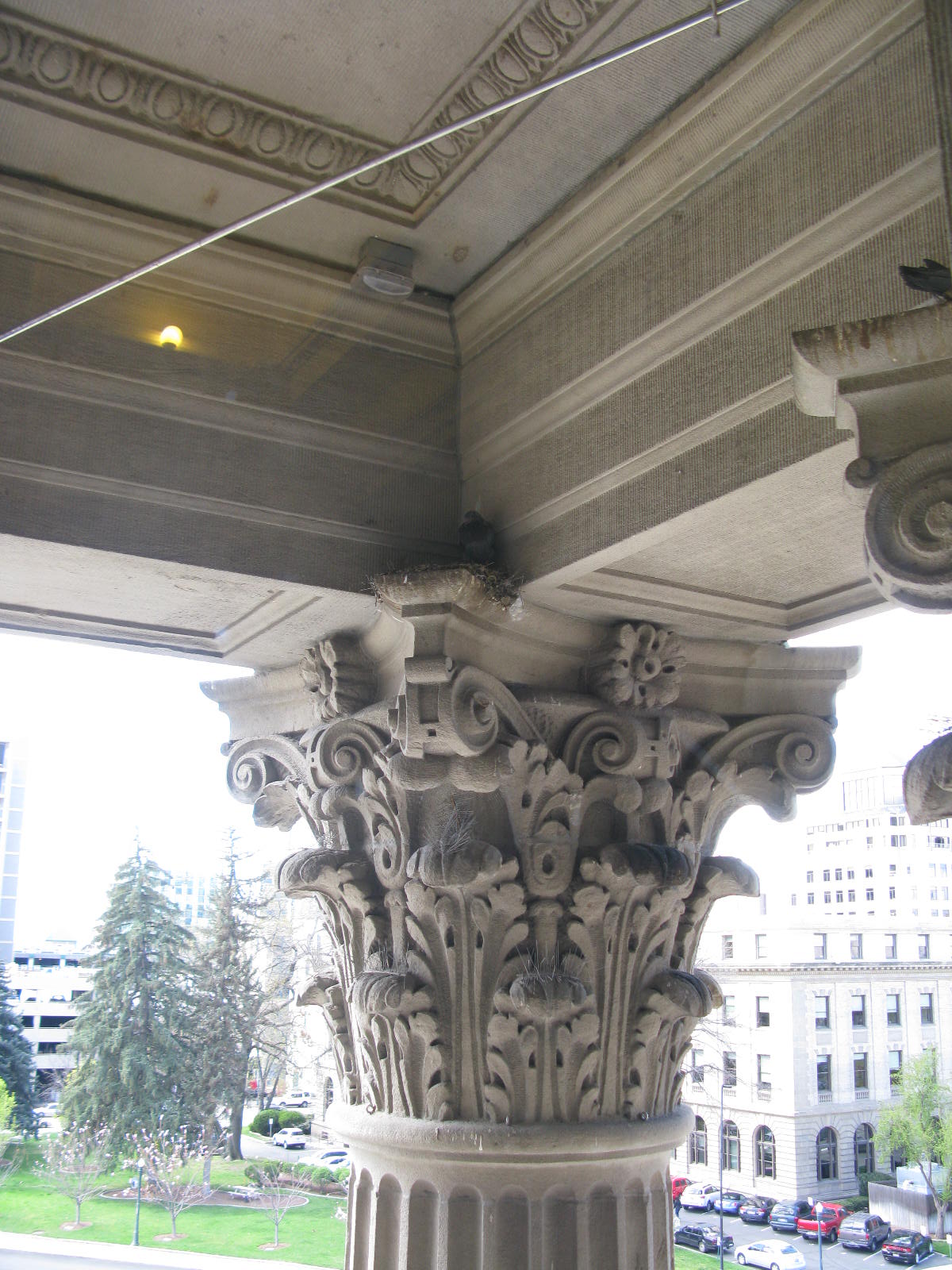 While chasing like mad around the Capitol late this afternoon, I was distracted from my hunt for whichever lawmakers I was pursuing by this sight: A bird's nest tucked up in a high corner of the Capitol, and a mama pigeon happily tending two fuzzy chicks. I was pushed, as they say, from bad to verse, so here, in two parts, is my latest legislative limerick:
Under the Capitol's eaves
In a nest made of twigs and small leaves
A pigeon mom's coo
At her plump nestlings two
They won't fly far, these small thieves.
Now down in the chambers below
The progress sure seems to be slow
The politics rage
And we can't turn the page
'Til back to their districts they go.
---
---