Mon., April 6, 2015
Questions persist over Otter's instant-racing veto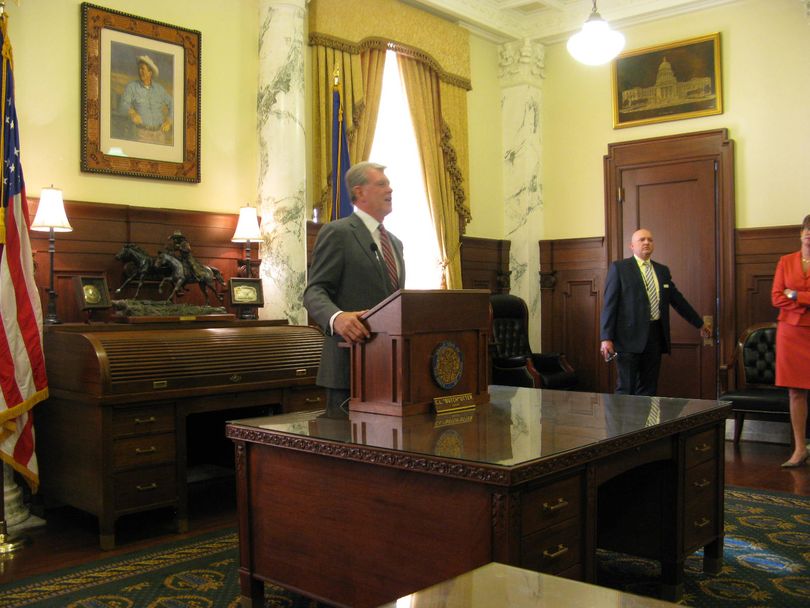 Idaho Gov. Butch Otter only very, very briefly – for about three minutes – took questions from reporters this afternoon about his veto of SB 1011, the instant racing bill. "The Legislature adjourned Thursday afternoon, and were gone," he said. "They didn't open back up until this morning. So … I did notify the officers of the Senate, the president of the Senate, the president pro-tem, of the action that I'd taken. And in fact they came down and read the veto message" on Friday afternoon.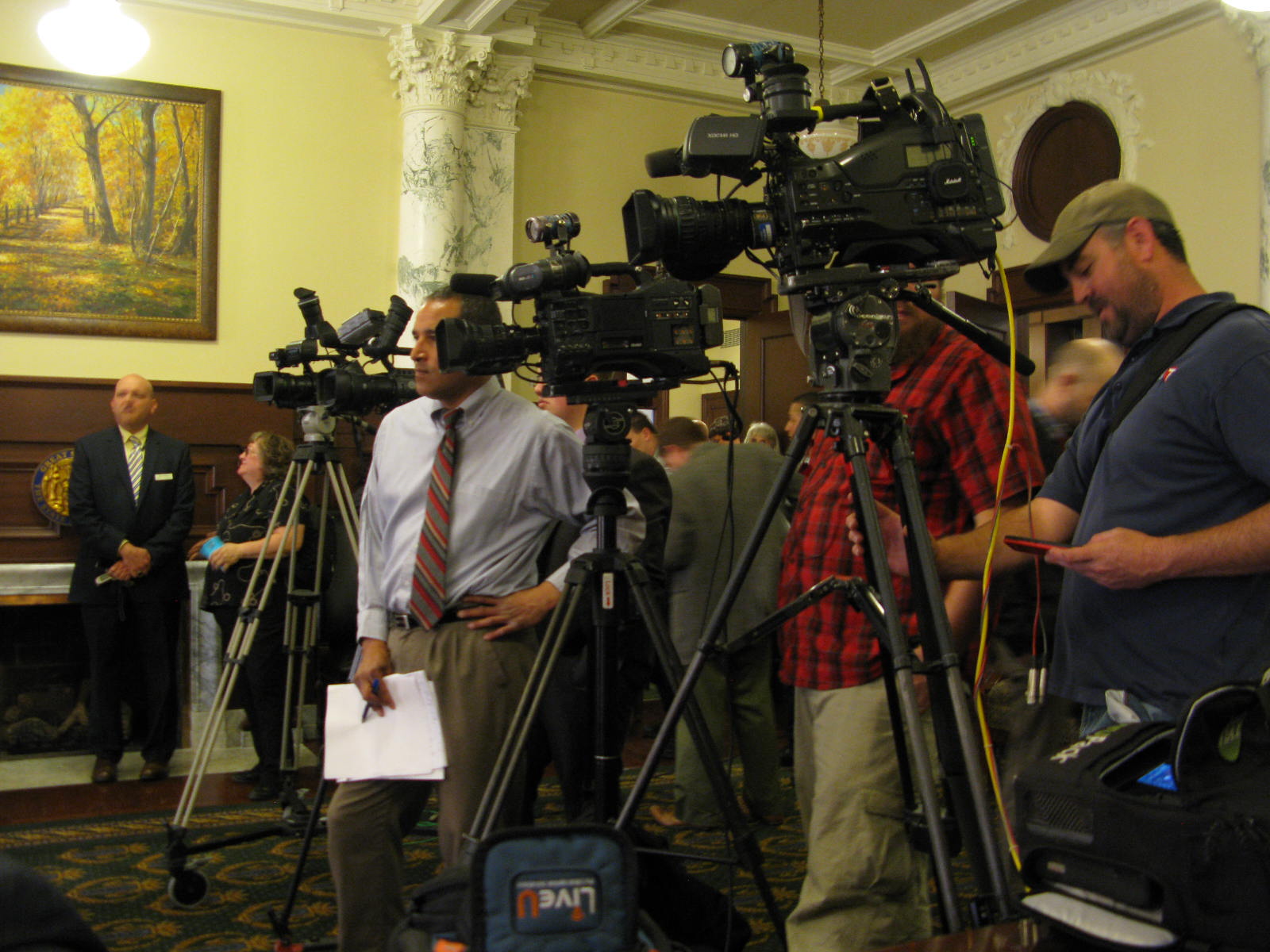 Asked if that constitutes official delivery of the veto to the Senate – which had to occur by 4:54 p.m. Saturday for the veto be effective – Otter said, "I can't answer that question. I don't know that. I do know that's one of the considerations that they have. The Constitution's pretty clear. The Senate can't avoid delivery by adjournment, it says that right in the Constitution."
Lt. Gov Brad Little said he was notified of the veto about 4 p.m. Friday, when Otter's chief of staff, David Hensley, showed him the veto message. Little serves as president of the Senate. Asked if his contact with Hensley constituted official delivery of the veto, Little said, "That's the $64,000 question."
Otter's brief comments to reporters came after a bill-signing for the anti-bullying law, and after Otter left the room, returned with several young supporters of the law, posed for pictures behind his desk with them and chit-chatted, before again starting to leave the room, at which the assembled reporters began calling out their questions, and he returned to the podium.
Asked about his statement in his veto message that he wanted "instant racing" machines to be confined only to racetracks, he said the Greyhound Park Event Center, a former dog racing track that hasn't had racing in a decade and a half and that never had horse racing, is in his view a racetrack. "It's my intention to go back to the original intent of the original legislation, was not to expand gaming, and gambling, beyond where it was presently," Otter said. "And there was gambling at the racetrack."
---
---