Wed., April 8, 2015
Road-funding impasse kicked to conference committee…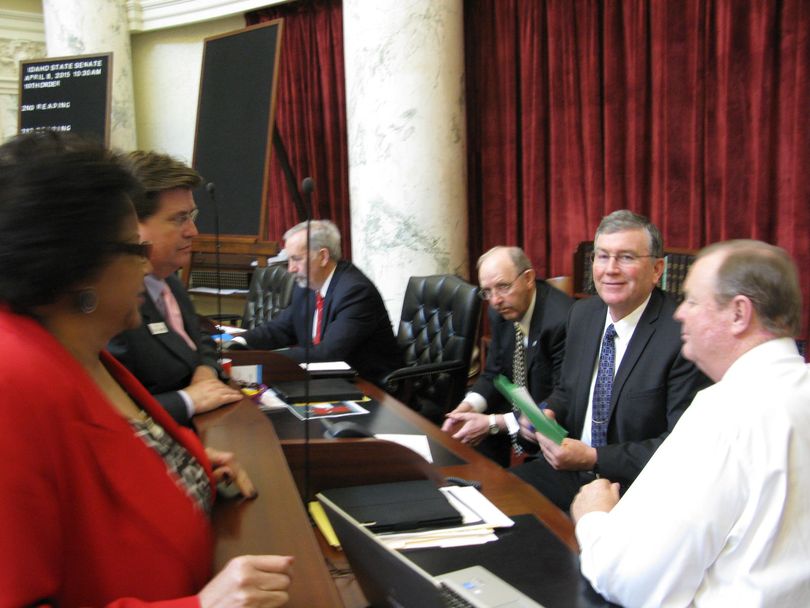 Here's a link to my full story at spokesman.com on today's legislative developments, in which the House and Senate reached an impasse over road funding and both opted to convene a rare conference committee; it'll meet at 9 a.m. on Thursday. You can listen live here; the venue for the meeting is room WW 17.
"It seems to be a good path forward on this impasse between the two bodies," said House Speaker Scott Bedke, R-Oakley. Around 7 p.m. on Wednesday, the Senate agreed, and named its three appointees; the House had named its an hour earlier and adjourned for the day.
Meanwhile, the House Revenue & Taxation Committee scheduled a 9:30 a.m. meeting Thursday to consider introducing a new bill from House Majority Leader Mike Moyle, R-Star, on "food tax credit." Moyle had earlier pushed legislation to eliminate the sales tax on groceries and also eliminate the current grocery tax credit, to lower the state's top income tax brackets, and to raise the gas tax, legislation that passed the House but died by unanimous consent in the Senate.
---
---