Fri., April 10, 2015
Brackett: 'A down payment on the maintenance needs of the state'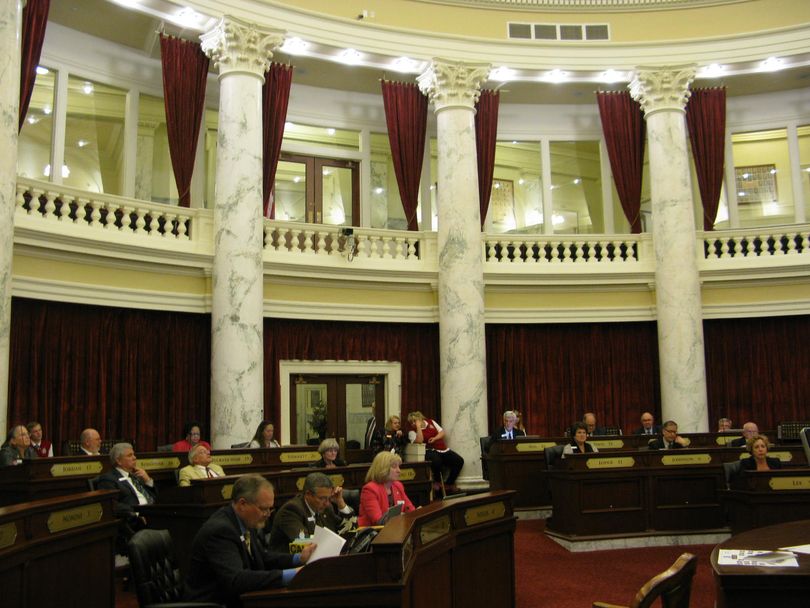 Here's the Senate, just five minutes before midnight, voting to suspend rules and immediately take up the newly re-amended transportation bill, HB 312aa. There were two "no" votes on the rules suspension, from Sens. Grant Burgoyne, D-Boise, and Sen. Steven Thayn, R-Emmett.
"We've come a long way," said Sen. Bert Brackett, R-Rogerson. "It's a good bill, it's not a perfect bill, but it goes a long ways. It's a good start to meeting the $262 million shortfall that has been identified in our state and local transportation system." He added, "Doing nothing is not a good option," and called the bill a "down payment, if you will, on the maintenance needs for the state."
Brackett said the bill's 7-cent increase in the gas tax will barely be noticed amid the fluctuations in gas prices. "You drive down Broadway, and you can see more than 7 cents difference just between different stations," he said.
---
---