Mon., April 20, 2015
A look at how Ybarra fared in her first legislative session…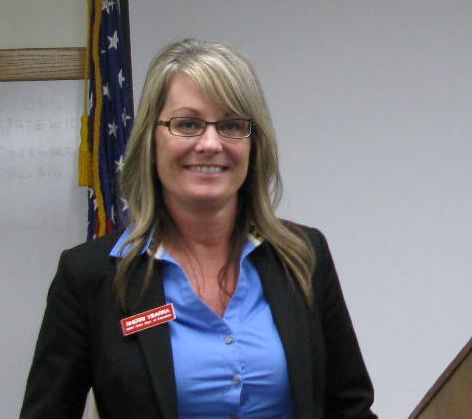 From a brief and sketchy first budget presentation that raised more questions than it answered, to, just a month later, staff work that impressed lawmakers, saved money and kept schools across the state connected to broadband, Idaho EdNews reporter Kevin Richert examines state schools Superintendent Sherri Ybarra's first legislative session this year; his full report is online here.
House Education Committee Chairman Reed DeMordaunt praised Ybarra "evolved" and grew into the job over her first three months. Ybarra's predecessor, fellow Republican Tom Luna, was the first non-educator to hold the job and served two terms; Ybarra has made it clear she comes at the job as a career educator.
For the most part, Ybarra stayed quiet during the 2015 session, Richert writes. She was a regular attendee at Senate and House education committee meetings. But when it came time for the department to testify on legislation, that role fell to former state Sen. Tim Corder, Ybarra's legislative liaison, or to Pete Koehler, the former Nampa school superintendent serving as her interim chief deputy. Her technology director, Will Goodman, directed and reported on the school broadband effort.
One notable exception: Ybarra addressed both committees to discuss the state's effort to rewrite its waiver from the federal No Child Left Behind law. Idaho is among a handful of states still working on its rewrite. She drew praise from House Education Committee members after her March 30 presentation, which she used to outline a waiver application much unlike the one drafted by her predecessor.
Gone are all references to Students Come First — the Luna education overhauls rejected by voters in 2012. Luna's five-star school rating system is gone as well. Also deleted: any references to Schoolnet, Luna's ill-fated attempt to install a statewide instructional management system. A recent report panned the stat for sinking $61 million of public and prive money into Schoolnet, and Koehler and Corder have been particularly pointed in their comments about the system.
Said Idaho Education Association President Penni Cyr, "What we see her doing is scrubbing Luna out of the picture."
---
---