Tue., April 21, 2015
Two different views of Islam in Idaho…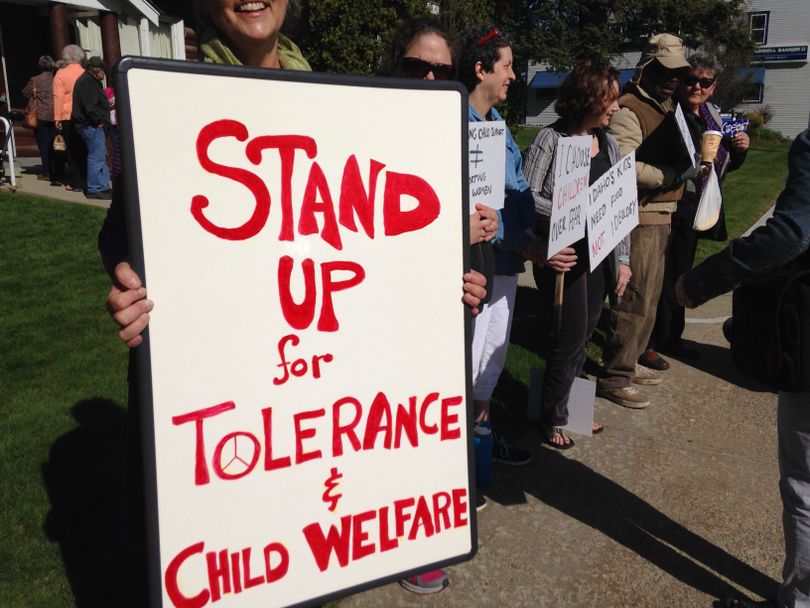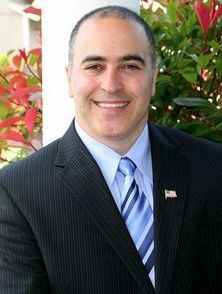 More than 100 people gathered at the Sandpoint Community Hall this morning to hear anti-Islam speaker Shahram Hadian speak, reports Melissa Davlin of Idaho Public Television; Hadian, a Christian pastor from Chattaroy, Wash. and former Muslim, downplayed his role in helping kill child support enforcement legislation in Idaho and instead focused on his criticisms of Islam, which he claimed is a "a culture of death" that, among other things, he said requires submission and teaches its followers that martyrdom is the only way to salvation. He also had plenty of scorn to heap on the news media.
Outside, a group of protesters held signs with slogans including "Stand up for Tolerance and Child Welfare," "I choose children over fear" and "Idaho's kids need food, not ideology." You can read Davlin's full post here.
Meanwhile, more than 400 miles to the south, I attended a much different event this evening: A "peace feast" at a Boise restaurant at which an equal number of Idaho Muslims and non-Muslims shared dinner and a low-key presentation about Islam. Laura Armstrong, a member of the pastoral staff at a local Christian church, Cole Community Church, praised the "building of bridges and understanding." At this gathering, too, concerns were raised about the news media and its coverage of Islam.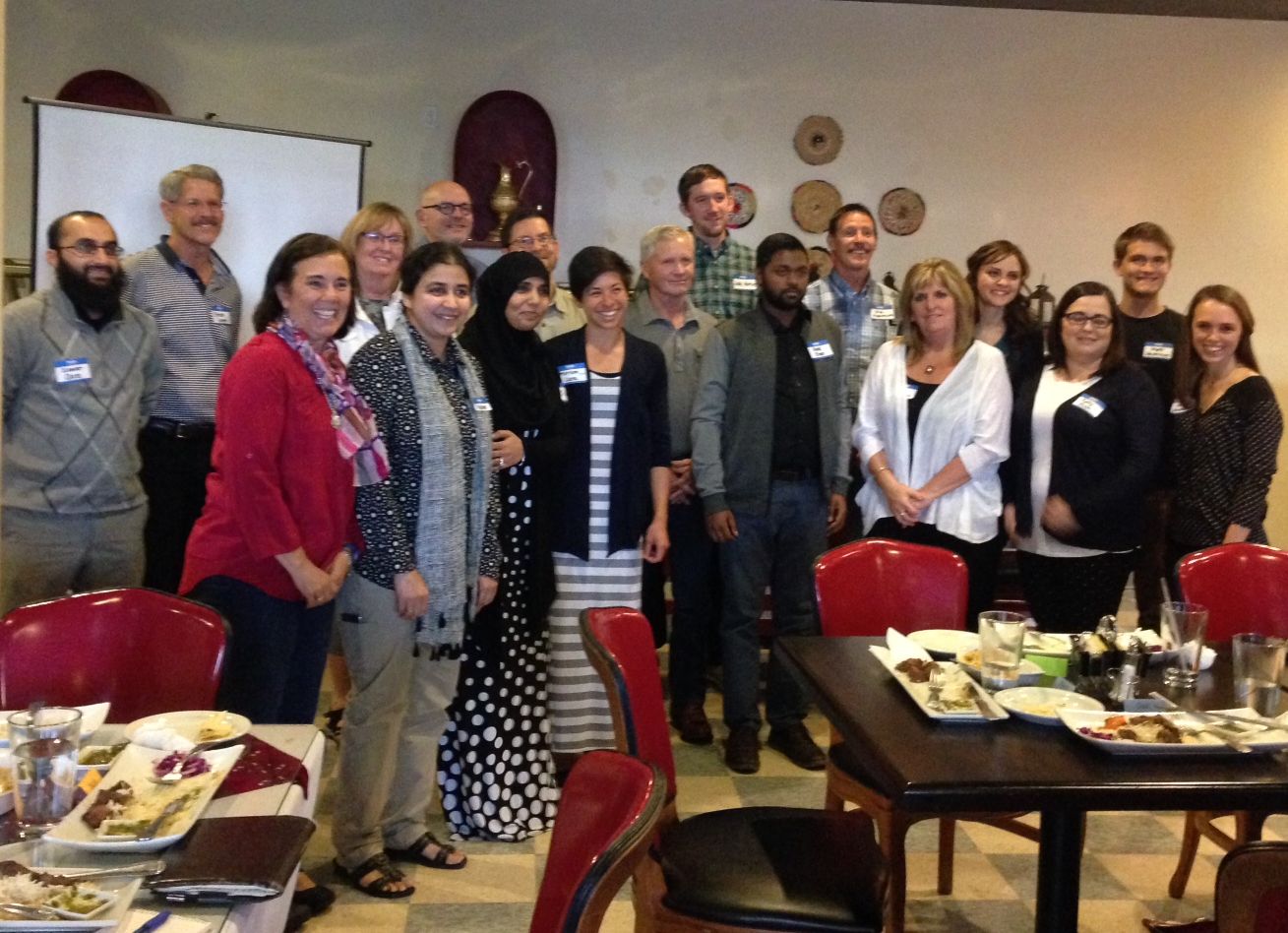 John Landis, a financial executive who converted to Islam three years ago, shared some information about Boise's Islamic community. "It's very ethnically diverse, it's culturally diverse," he said. "We are the melting pot of the melting pot." The community includes people from India, Bosnia, Somalia, Uzbekistan, Pakistan, Syria, the United States and elsewhere.
Zawar Qazi, president of the Islamic Center of Boise, said the center is Sunni in practice but welcomes all Muslims to pray together. The area also has a couple of Shia mosques, he said. An engineer at Micron who's originally from Pakistan, Qazi said he's never been harassed over his religion in Idaho. Others at the dinner were business owners, students, IT people, marketers, homemakers. They were Muslim, Christian, Jewish and otherwise.
Landis presented a brief slide show about Islam, stressing its reverence for the sanctity of life, and prohibitions on violence other than in self defense. A diner in the restaurant, who wasn't part of the gathering, asked the first question when Landis opened it up for Q-and-A, vociferously citing ISIS and its atrocities. "They are not Muslims – they are criminals," responded a member of the group. "They call themselves Muslims."
Later, as the dinner wrapped up, Nick Armstrong, who had collected everyone's individual payments for dinner at the start, had an announcement: Three Saudi Arabian students who had been quietly dining in the back of the restaurant during the presentation had pulled him aside as they left, and told him how impressed they were that the group, Muslims and non-Muslims, was learning together. One of the young men insisted on paying for everyone's meal – 20 people. So Armstrong passed back out everyone's payments.
---
---